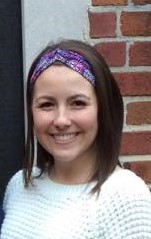 Madison Linek
Dietetics Student
University of Cincinnati
Cincinnati, OH
Madison Linek
Tell us yourself, education, your background, and your current interests.
I am a third year dietetics student at the University of Cincinnati and I hope to become a Board Certified Specialist in Sports Dietetics (CSSD) after I become a Registered Dietitian. I resistance train regularly and believe exercise and nutrition go hand in hand. I would also like to write an article for the SCAN's "The BEAT" student newsletter.

How did you become interested in nutrition?
I realized nutrition was my passion my freshman year of college when I was trying to eat right in the dining halls which rarely offered healthy foods. Since a young age I was always taught to eat my fruits and vegetables and I want to play a role in helping others realize the importance of whole, raw foods and health.

You have been involved in research. Tell us about that experience and something you learned.
I volunteered to assist my professor's graduate assistant with her research project on how nutrition education affects fruit and vegetable consumption among food pantry users. My classmate and I led a second nutrition education session there in May which was a great experience. In planning education I learned that nutrition curriculum must be very specific yet easy to understand. I also realized that I know a lot more about nutrition than I thought I did, which was very rewarding!

What other experiences have you had in nutrition?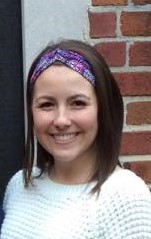 I have my own food and fitness blog and an Instagram page. I post on the Instagram page almost every day and I update my blog monthly. I am also the founder and President of UC Nutri-Ed, a nutrition education club. Our focus is low income adult and college student nutrition.

What are your professional goals? Once you become a registered dietitian, what kind of work do you want to do?
I have many goals, but my biggest one is to earn my CSSD and be the sports dietitian for a collegiate or professional sports team. I am also interested in having my own counseling business or being the dietitian for a major grocery store like Trader Joe's or Whole Foods.

Is there anything else you would like to share with other students?
If you get the opportunity to attend FNCE, go for it! I was able to go to this year's conference and it was an amazing learning experience.

February 2016