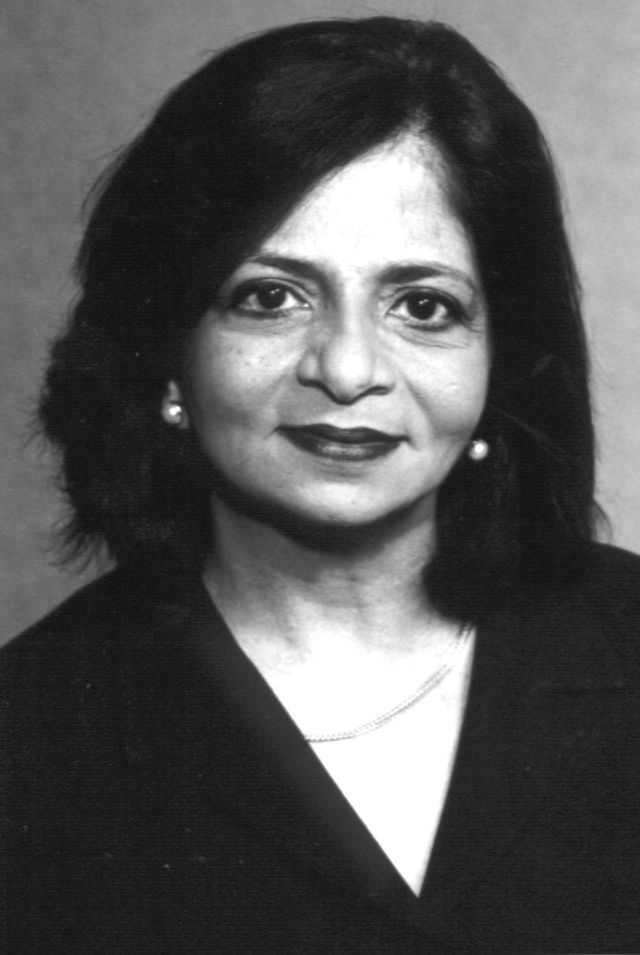 Wahida Karmally, DrPH, RD, CDE, CLS, FNLA
Familial Chylomicronemia Syndrome
Friday May 4, 2018
6:10 PM - 7:10 PM
Session Abstract:
Familial Chylomicronemia Syndrome (FCS) is a serious, rare and potentially lifethreatening genetic disease resulting in hypertriglyceridemia and chylomicronemia, often leading to acute pancreatitis. The mainstay of treatment is a very low-fat diet (fat limited to <20g/day). The dietary regimen is challenging for long-term adherence. Even while adhering to the strict diet, some patients can have elevated triglycerides and get acute pancreatitis. Patients with FCS report a decreased quality of life, psychosocial and cognitive symptoms. There currently are no comprehensive diet guidelines for nutrition therapy in patients with FCS. This presentation will provide key recommendations, discuss the rationale for managing and incorporating diet restrictions across the lifespan. These patient-centered nutrition recommendations will enable RDNs to individualize the diets of patients with FCS to meet their social, career and lifestyle needs.
Learning Objectives:
The obesity crisis, enhanced societal food focus, increased body shaming and a growing body of research on how this impacts our relationship with food, including the emotional crisis that isn't always identified in medical evaluations, such as Bing Eating Disorder, play into the complicated dynamic of offering nutrition support from the RD perspective.
Review global diet guidelines for treating patients with FCS across the lifespan

Describe diet guidelines for treating special populations with FCS (patients with FCS and diabetes, pancreatitis, pregnancy)

Discuss MNT to achieve long term goals of well-being
PRESENTED BY:
Wahida Karmally, DrPH, RD, CDE, CLS, FNLA
Wahida Karmally is Director of Nutrition in the Irving Institute for Clinical and Translational Research; Associate Research Scientist and teaches in the College of Physicians and Surgeons, College of Dental Medicine and Institute of Human Nutrition, Columbia University. She served a 3 year term (2008-2010) as a director on the Board of Directors for the American Diabetes Association and has served on their Professional Practice Committee (2008-2009) and the Scientific and Medical Programs Oversight Committee (2010),and was appointed to the Scientific Sessions Planning Committee(2011-2012) and the Board Development Committee (2011-2015). She was also a member of Asia Pacific Diabetes Action Council of the American Diabetes Association (2006-2017).
Dr. Karmally served on the Board of Directors for the Accreditation Council for Clinical Lipidology (ACCL). She served on the board of the Northeast Lipid Association, Expert Committee on Disorders of Lipid Metabolism for the Academy of Nutrition and Dietetics Evidence Analysis Library and was a member of the Evidence-Based Practice and Research Committees and a member of the House of Delegates. She served on the Research Committee of the American Association of Diabetes Educators and was the liaison to American Heart Association's NPAM Council- 2005 and Diabetes Committee-2006 Member Position Statements Committee 2010.
She was a national media spokesperson for the Academy of Nutrition and Dietetics for 11 years. Dr. Karmally earned her doctor of public health in Health Policy and Management from the Columbia University Mailman School of Public Health. She is a Certified Diabetes Educator and Diplomate of the ACCL (Clinical Lipid Specialist) and is recognized as a Fellow of the National Lipid Association. She served on the Professional Development Committee of the Academy of Nutrition and Dietetics (2012-2015) and was appointed an Associate Editor for the Journal of Clinical Lipidology in 2015.
Dr. Karmally received the Academy of Nutrition and Dietetics 2012 Excellence in Practice -Dietetic Research Award and was selected by the Academy of Nutrition and Dietetics to present at the 2015 Nutrition Mega Event in Brazil and to represent AND at the ACC Roundtable "Managing CV Disease Risk in Diabetes) in 2017.