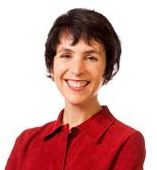 Leslie Bonci, MS, RD, CSSD
Sponsored By:

Applying Science to Performance: The Fuels of Engagement
Saturday, May 5th
9:05 AM - 10:05 AM
Session Abstract:
Athletes are overwhelmed, confused and vulnerable when it comes to sports nutrition guidance. They may not get their info from evidence based sources, which can lead to unintended health and performance consequences. Nutrient blaming or exclusion has fed the confusion and can be physiologically and psychologically detrimental.
The science behind carbohydrate consumption in athletes is compelling. As health professionals, we need to dispel myths surrounding substrate choice and fuel utilization. Our role is to help our clients create a meal plan with the right intake timing, quantity and quality to optimize both performance and health and well being.
Many athletes are intrigued by Whole 30, Paleo and Keto diets. How are these diets impacting their performance? Whether we believe in them or not, we can't just say no, or athletes will go elsewhere for their information. We must be facilitators and litigators as we listen, advise, and tweak our recommendations based on our athlete's beliefs but also use our knowledge and application of the science so that foods and nutrients are not unnecessarily excluded. Instead, let's find a way to help them be as inclusive as possible and eat within their calorie, salary and hourly cap.
PRESENTED BY:
Leslie Bonci, MS, RD, CSSD
Leslie is a nutrition consultant for the Pittsburgh Pirates, Carnegie Mellon University athletics, the Toronto Blue Jays and Kansas City Chiefs, and is a sports nutrition consultant to the WNBA. She was the sports dietitian for the Pittsburgh Steelers for 24 years. She is the author of Sport Nutrition for Coaches and the American Dietetic Association Guide to Better Digestion and co-author of Run Your Butt Off, Walk Your Butt Off, the Active Calorie Diet and Bike Your Butt Off. She is also a blogger for Us News and World Report Eat + Run, and has a weekly television segment- The Winning Plate on KDKA-TV, Pittsburgh Today Live show. Leslie also has a weekly radio spot on KDKA-radio. Leslie is an adjunct instructor in the school of dental medicine at the University of Pittsburgh and lectures extensively at universities and corporations.