Back to Results
Meal Planning with the Eating Disorder Population
An Evidence-Based Webinar from the DEED Subunit of SCAN
FREE to members February 1, 2016 – March 1, 2016
Must be logged into SCAN account to receive discounted member rate.
Media
Learning Objectives: After completion of this presentation, audience members will be able to:
To be able to describe the necessary steps before a meal plan is implemented with a client with an eating disorder.
To identify benefits and faults of a variety of meal plan approaches when working with an eating disordered client
To be able to evaluate the effectiveness of these meal plans
Abstract:
The dietitian plays an integral role in establishing an effective treatment team to work with a client with an eating disorder. As a part of this team, the dietitian's role is to address weight stabilization, metabolism, and helping to create a healthy relationship with food, the foundation of achieving this is through the use of a meal plan. A variety of meal plan approaches including the Diabetic Exchange System, Calorie Counting, Plating Method, MyPlate, Rule of 3s, and Intuitive Eating are available to use with a client struggling with an eating disorder but don't jump in too soon. Spend time listening to understand where your client is, their fears, and their desires before offering clinical recommendations. Know that while each of these methods are used, they are not all created equally. There are benefits and limitations to each approach. All quality meal plans should incorporate a variety of foods that promote balance and emphasis no food is particularly great or particularly awful.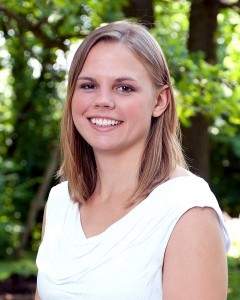 Speaker Bio(s):
Rebecca Adams RD, CSSD
Rebecca Adams RD, CSSD graduated from Viterbo University in La Crosse, WI with a Bachelors of Science in Community and Medical Dietetics and minor in Psychology.. She completed her internship at Castlewood Treatment Center for Eating Disorders where she subsequently worked for 5 years at the residential, partial hospitalization, and intensive outpatient levels of care. Rebecca founded Balanced Nutrition Therapy, LLC in 2012 and has helped many people in pursuit of Eating Disorder recovery on an outpatient level of care using intuitive eating, motivational interviewing strategies, and creative alternatives when "stuck points" are reached. Rebecca is also a Certified Specialist Sports Dietitian. As an athlete herself, she is able to bring personal experience in addition to professional experience when working with cyclists, runners, triathletes, and endurance athletes. Rebecca frequently combines the two areas of interest in working with athletes struggling with an eating disorder or exercise addiction.
CPE:
1 Units, Level 2
Expires 02/01/2019
Suggested Learning Needs Codes:
5200, 5320, 6020, 6070
The SCAN Executive Committee wishes to avoid possible conflicts of interests involving the development of nutrition education resources. All presenters that contributed to development of this nutrition education resource informed SCAN of any financial arrangements, affiliations, or other relationships that may constitute a conflict of interest relative to the subject matter of the nutrition education resource.