Back to Results
Communicating Health, Nutrition and Fitness Throughout the Lifecycle: Emerging Research on the Bone, Heart and Digestive Health Benefits of Dried Plums
This webinar is approved for CPE until February 15, 2014
Media
Communicating Health, Nutrition and Fitness Throughout the Lifecycle
Emerging Research on the Bone, Heart and Digestive Health Benefits of Dried Plums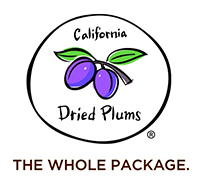 Optimal nutrition for heart, digestive and bone health is critical for all ages. Leslie Bonci, MPH, RD, CSSD, LDN provides guidance on how to create educational approaches tailored to meet the specific needs of teenagers, adults and the older individual. Leslie is joined by Bahram H. Arjmandi, PhD, RD and Dan Gallaher, PhD who present data from their research specifically focused on the positive association between consumption of dried plums and digestive, heart and bone health.
Speakers
Leslie Bonci, M.P.H., R.D., CSSD, LDN, is the Director of Sports Nutrition at the University of Pittsburgh Medical Center in Pittsburgh, Pennsylvania. Leslie is an expert on sports nutrition, weight management, digestive health, and former spokesperson for the Academy of Nutrition and Dietetics. She is also a nutrition consultant to the Pittsburgh Steelers, Pittsburgh Penguins, Pittsburgh Pirates, Milwaukee Brewers, National Collegiate Athletic Association (NCAA) and numerous high schools and universities, as well as member of the U.S. Olympic Committee's sports nutrition network.
Bahram H. Arjmandi, PhD, RD, is currently a Margaret A. Sitton Named Professor and Chair of the Department of Nutrition, Food, and Exercise Sciences at The Florida State University (FSU) where he is a member of the FSU Biomedical Advisory Committee, the College Advisory Council and the Director of the Center for Advancing Exercise and Nutrition Research on Aging at FSU. A Registered Dietitian, Dr. Arjmandi's current research emphasis is women's health including osteoporosis, osteoarthritis and cardiovascular health.
Daniel Gallaher is a Ph.D., Professor at the Department of Food Science and Nutrition at the University of Minnesota. His research focuses overall on the influence of dietary components on the development of chronic diseases, with emphasis on events occurring within the gastrointestinal tract.
Learning Objectives:
Explain one way to counsel teens about nutrition and exercise and how the counseling approach would differ for adults and older adults.
Name three key areas of emerging dried plum research and discuss the results of one recent study in detail.
List at least two practical recommendations that health professionals can give to adults and older adults based on the research supporting the health benefits of dried plums.
CPE: 1 Unit, Level II
How to watch:
Once you have ordered your free webinar it will be available in My Profile, an area of the website where all your orders and media are saved. Access them anytime by signing in on the SCAN homepage with your UserID and password. If you are a Member of SCAN you will click on the green Member Access button. If you are not a member you will click on the My Profile link. Next you will be directed to your My Profile page and can access the webinar under Media. After viewing the webinar you can take the quiz for CPE online by following the link at the bottom of the Media page.