Back to Results
Cranberries: Rich in Tradition, Supported by Science
This webinar is approved for CPE until January 15, 2014
Media
Cranberries may provide benefits beyond urinary tract health! Evidence shows they may help reduce other risk factors through their antioxidant/anti-inflammatory properties. Join Dr. Amy B. Howell from the Marucci Center for Blueberry Cranberry Research for an in-depth look at the unpretentious, but uniquely beneficial cranberry.
Dr. Amy B. Howell is an associate research scientist at the Marucci Center for Blueberry and Cranberry Research at Rutgers University in New Jersey, where she works on isolating natural products from cranberries and blueberries that benefit health. Since 1993, Dr. Howell has been engaged in research aimed at identifying the active compounds in cranberries that prevent urinary tract infections and determining their role in maintenance of urinary tract health. She and her team discovered an unusual type of tannin compound in cranberries called proanthocyanidin that has a unique type of molecular structure which help prevents infections by keeping bacteria from adhering to cells in the body. Dr. Howell is engaged in NIH projects to study clinical efficacy and dose response of cranberry, and identify urinary biomarkers with bacterial anti-adhesion activity.
Learning Objectives:
List the nutrient and phytochemical profile of cranberry products with their corresponding health benefits.
Describe the anti-adhesion benefits of cranberries and the impact it has on urinary tract, gastrointestinal and oral cavity health.
Provide evidence to support the link between cranberry consumption and chronic disease prevention.
How to watch:
Once you have ordered your free webinar it will be available in My Profile, an area of the website where all your orders and media are saved. Access them anytime by signing in on the SCAN homepage with your UserID and password, if you are a Member of SCAN you will click on the green Member Access button, if you are not a member you will click on the My Profile link. Next you will be directed to your My Profile page and can access the webinar under Media. After viewing the webinar you can take the quiz for CPE online by following the link at the bottom of the Media page.
Cost: FREE
1 CPE credit offered, Recommended Learning Needs Codes: 2060, 2110
Sponsor:Cranberry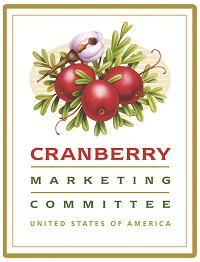 www.uscranberries.com