Back to Results
The Ins and Outs of the Energy Value of Food
This webinar is approved for 1 CPE until January 2014.
Media
Although the nutrition community has generally agreed that the most important factor in weight control is energy balance, where calories in equal calories out, it also continues to debate whether or not all calories are created equal. Nutrition science continually sheds more light on the role of energy density, nutrient composition, fat absorption and other factors in providing advice for successful weight management. Join U.S.D.A. Research Physiologist David Baer, Ph.D. as he explains the history of calorie measurement and the latest measurement method study recently released in the American Journal of Clinical Nutrition which explores metabolizable energy and provides a new understanding of almonds' calorie count.
David Baer is a Supervisory Research Physiologist with the U.S. Department of Agriculture's Beltsville Human Nutrition Research Center, which is part of the Agricultural Research Service and is U.S.D.A's principal in-house science research agency. Dr. Baer has worked with the Department for over 20 years and is research leader of the Center's Food Components and Health Laboratory and director of the Center's Human Study Facility. Dr. Baer conducts both controlled dietary intervention studies to investigate the relationship between diet and the risk for chronic degenerative diseases as well as studies on the health impacts of weight gain and determining the calorie content of foods.
Learning Objectives:
Define factors that affect the digestibility of macronutrients.
Describe the new approach for determining energy values for plant-based foods.
Understand the role of energy-dense foods such as nuts in weight management.
Identify the measured energy value of almonds as calculated by USDA researchers in the recently published study.
How to watch:
Once you have ordered your free webinar it will be available in My Profile, an area of the website where all your orders and media are saved. Access them anytime by signing in on the SCAN homepage with your UserID and password, if you are a Member of SCAN you will click on the green Member Access button, if you are not a member you will click on the My Profile link. Next you will be directed to your My Profile page and can access the webinar under Media. After viewing the webinar you can take the quiz for CPE online by following the link at the bottom of the Media page.
Cost: FREE
Sponsor:california almonds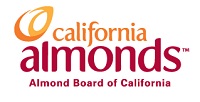 www.almondboard.com