SCAN Slate of Candidates:
2019 Election
The SCAN Nominating Committees is pleased to present the slate of candidates for office for the 2019-20 year:
Chair-Elect:
Christine Karpinski, PhD, RD, CSSD, LDN
Secretary (vote for one):
Lauri O. Byerley, PhD, RDN, LDN, FAND
Caroline A. Mandel, MS, RD, CSSD

Nominating Committee (vote for two):
Katherine Figel, MS, RDN, CD, CDE
Sally Bersch Hara, MS, RD, CSSD, CDE
Melinda Wells Valliant, PhD, RD, CSSD
According to Academy policy, a slate of candidates must be presented to SCAN membership 30 days prior to the start of voting. Should you wish to petition that additional candidates be included on the slate, you must submit a petition to the DPG Nominating Committee by contacting Jackie Buell, PhD, RD, LD Nominating Committee Chair at buell.7@osu.edu by Thursday, January 3, 2019.
You must also provide petition signatures from at least 5% of the SCAN membership or 295 members. Petitions must include biographical information on the candidate and qualifications for the DPG/MIG leadership position. If deemed eligible for the DPG/MIG position by the Academy DPG/MIG Relations Team, the additional candidates will be added to a contested ballot prior to the start of online voting, February 1-15, 2019.
Basic qualifications for elected positions include:
Member of the Academy in good standing.
Member of SCAN for between 2-5 years, depending on position.
Successful completion of other volunteer/leadership positions within SCAN, another DPG/MIG, a State Affiliate, Academy or CDR (requirements vary among the positions).
Reasonable certainty of time available for SCAN duties and willingness of employer and family to support performance of duties.
May not simultaneously hold an elected position in another DPG or hold an elected Academy office. You can, however, hold an elected position in a State Affiliate, or an appointed position in another DPG/MIG or on an Academy committee.
Cannot serve more than one consecutive terms in the same office.
Ability to use and willingness to learn new digital information sharing platforms as needed, including but not limited to email, Dropbox, Google Drive, audio and web conferencing, etc.
The positions on the 2019-2020 ballot are:
CHAIR-ELECT
Term of 3 years - 1 year each as Chair Elect, Chair, and Past Chair.

Secretary
Term of 2 years
NOMINATING COMMITTEE MEMBER (2 open positions)
Term of 2 years
To Submit Your Nomination
Complete the Candidate Information Form
Save the form as follows: Name_Position_Date and email the completed SCAN nomination Form to Jackie Buell, PhD, RD, LD buell.7@osu.edu
Questions About Becoming a Candidate
If you have questions about becoming a candidate, contact any of the Nominating Committee members.
2018-2019 Nominating Committee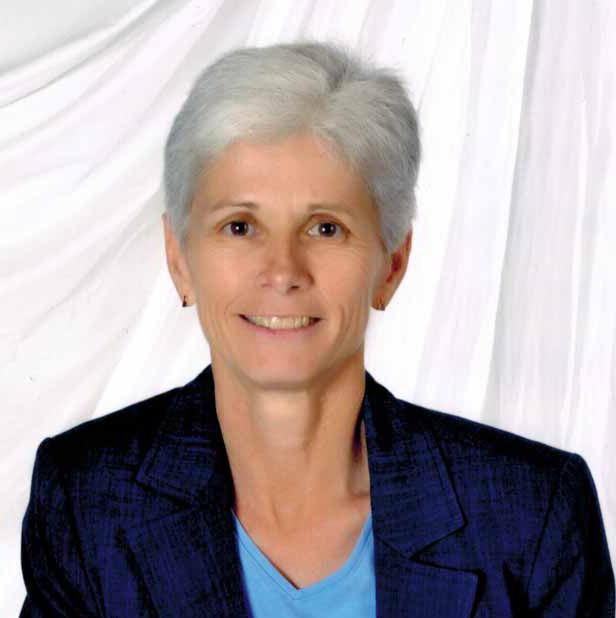 Jackie Buell, PhD, RD, LD Jackie Buell is a sports nutrition clinician and educator at Ohio State University in Columbus, OH. She worked in the collegiate athletic training profession for 15 years then re-tooled to transition to her current position in sports nutrition. She attended Marietta College (BS), University of Arizona (MS), Ohio State University (PhD) and Bowling Green State University (dietetic internship) along her journey. Jackie teaches courses in Health Sciences as well as Medical Dietetics. Her current research laboratoy explores the relationships of fueling and bone health as well as body composition. She enjoys helping athletes of all ages better understand proper fueling and the compromises of poor fueling. Jackie lives in a farm environment and enjoys being physically active in a wide variety of tasks and activities.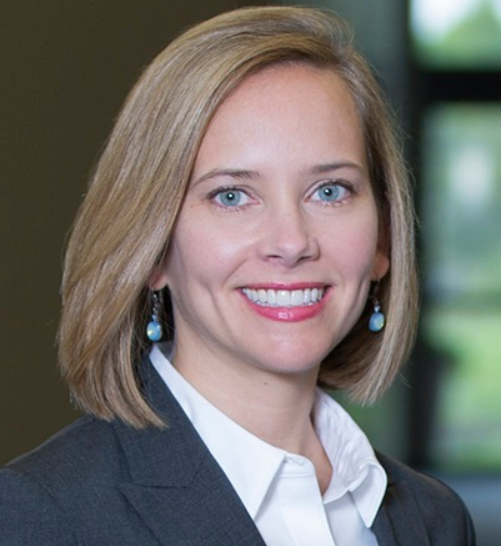 Caroline Sullivan, MS RD CSSD has been an active member of SCAN for ten years and a dietitian for 12 years. She completed the Coordinated Program in Dietetics at the University of Oklahoma and went on to obtain her Master of Science in Food Science at University of Arkansas. She has held positions in eating disorders, weight management, sports dietetics, behavioral health and health communications. She has worked in research at Toulouse Polytechnic University in France and Texas A&M University. Caroline has served in leadership roles with the Northwest Arkansas Dietetic Association and the Texas Academy of Nutrition and Dietetics. She is passionate about sharing her nutrition knowledge to help people improve their lives. Currently she works for Abbott Nutrition in Houston, Texas.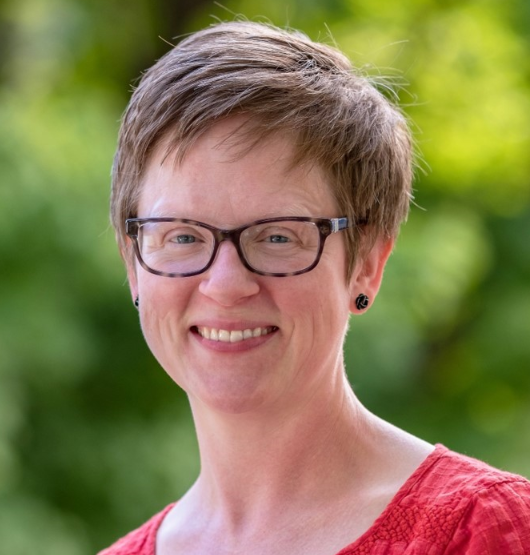 Cheryl Toner, MS, RD
Cheryl's nutrition practice focuses on cardiometabolic health, sports performance, and wellness, and expanded into high school athletics through the SCAN Sports Fueling Project. As President of CDT Consulting, LLC, she coordinates health research programs for The Cranberry Institute, and serves on the Health Professional Network of the California Walnut Commission. Other projects have included consumer research, strategic dialogue facilitation, partnership building, writing, and presenting. Cheryl completed a fellowship in the Division of Cancer Prevention, National Cancer Institute, where she helped to guide the public/private partnership project, "Enhancing Translation of Nutrition Science from Bench to Food Supply." Prior to launching her consulting practice, she was Director of Health Communication for the International Food Information Council. She earned a BS in nutrition with a minor in Spanish at the University of Houston and a MS in nutrition at Texas Woman's University, and completed her dietetic internship at the Houston Veteran's Affairs Medical Center.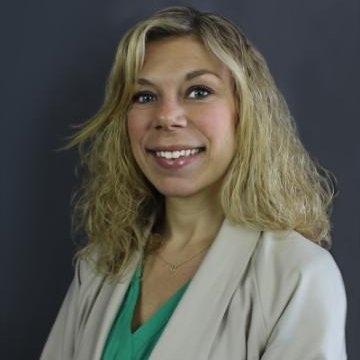 Allison Parker, MS RD LDN
After graduating from Drexel University with a BS in nutrition and food science, Allison became a registered dietitian and worked for 2 years as a clinical dietitian at Strong Memorial Hospital in Rochester, NY. She kept hearing from patient after patient about the latest fad diet, weight loss pill, or miracle food, and she began to realize she needed to do something else – something bigger. She found a program at Tufts University that offered a master's degree in nutrition communications and felt it was the perfect fit to help her better be able to translate the science for the media and consumers. Since completing her masters in 2008 she has been a supermarket dietitian for Wegmans Food Markets, Inc. in Buffalo, NY and Mariano's in Chicago, IL; the Director, Consumer Health and Education for the U.S. Apple Association; and various roles with different public relations/communications agencies in Austin, TX (Fleishman-Hillard) and Chicago, IL (FoodMinds, LLC). Allison is currently employed full time as a Director, Nutrition Science and Partnerships at the National Dairy Council. Outside of her day job, she enjoys helping others discover why good food/nutrition is so important and the importance of physical activity in helping to balance it all out. She is a competitive runner and also enjoys helping other runners achieve their goals as an occasional pacer for local races and the Chicago Endurance Sports program.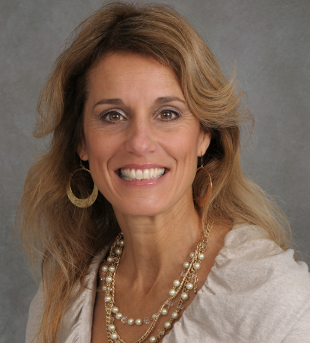 Josephine Connolly Schoonen, PhD RD Dr. Connolly-Schoonen, author of Losing Weight Permanently with the Bull's Eye Food Guide (Bull Publishing, 2004), is a registered dietitian/nutritionist and Clinical Associate Professor in the Department of Family Population and Preventive Medicine. She is the Director of Stony Brook Medicine's Nutrition Division, including the inpatient nutrition team, outpatient nutrition services, the Dietetic Internship Program and the Graduate Program in Nutrition. Her expertise is in the area of nutritional management of obesity and related chronic illnesses, such as diabetes, hypertension and cardiovascular disease, as well as gastrointestinal disorders from both the individual and public health perspective. In addition, she directs a series of public health nutrition projects funded by the New York State Department of Health since 1994. The purpose of these projects is to establish nutrition-related policies and best practices in community agencies, such as schools, childcare facilities and worksites, to improve the quality of food available to clients served and decrease the prevalence of obesity. Development of community gardens as a means to improve health and wellbeing is a more recent area of work, including establishment of the Stony Brook Heights Rooftop Farm, which fosters a farm-to-bedside strategy to promote healing. Dr. Connolly-Schoonen received a Bachelor's degree in nutrition from Cornell University, a Master of Science degree in nutrition with a minor in exercise physiology from the Pennsylvania State University, and her doctoral degree in Sociology from Stony Brook University.