Executive Committee
Chair
Cheryl Toner, MS, RD
President, CDT Consulting, LLC
Show Bio
Cheryl's nutrition practice focuses on cardiometabolic health, sports performance, and wellness, and expanded into high school athletics through the SCAN Sports Fueling Project. As President of CDT Consulting, LLC, she coordinates health research programs for The Cranberry Institute, and serves on the Health Professional Network of the California Walnut Commission. Other projects have included consumer research, strategic dialogue facilitation, partnership building, writing, and presenting. Cheryl completed a fellowship in the Division of Cancer Prevention, National Cancer Institute, where she helped to guide the public/private partnership project, "Enhancing Translation of Nutrition Science from Bench to Food Supply." Prior to launching her consulting practice, she was Director of Health Communication for the International Food Information Council. She earned a BS in nutrition with a minor in Spanish at the University of Houston and a MS in nutrition at Texas Woman's University, and completed her dietetic internship at the Houston Veteran's Affairs Medical Center.
Past Chair
Karen Collins, MS, RDN, CDN, FAND
Consultant, Writer, Speaker
Show Bio

Karen Collins promotes healthy eating as a speaker, consultant and author. Karen serves as Nutrition Advisor to the American Institute for Cancer Research (AICR) and works as a consultant to other organizations and projects. Widely published in print and on line, she write for the public and for health professionals, and she is author of the blog, Smart Bytes®.

Karen participates in videos and presents seminars for the general public and cancer survivors, and speaks regularly to a variety of audiences, both health professional and general public. Based in western New York, Karen conducted a long-time private practice in nutrition counseling, working with individuals and groups to develop realistic strategies for achieving health goals, including those related to diabetes and heart health. A long-time SCAN member, Karen holds a BS degree in dietetics from Purdue University and an MS degree in nutrition from Cornell University. Karen was honored with the 2012 SCAN Award for Excellence in Practice in Wellness Nutrition.
Treasurer
Jon Vredenburg, MBA, RDN, CSSD, LDN, CDE
Show Bio

Jon leads employee wellness programs for the University of Florida Health System in Jacksonville, Florida and teaches sports nutrition continuing education seminars for Vyne Education. He began his career as a clinical dietitian, and then later expanded into sports nutrition where he helped athletes improve their performance with better nutrition and also served as the Team Dietitian for the NFL's Jacksonville Jaguars. Jon is a Board Certified Specialist in Sports Dietetics and a Certified Diabetes Educator. He is a contributing writer to many regional publications and also serves as a mentor for the Juvenile Diabetes Research Foundation. In his free time, he performs around Florida as a stand-up comedian, including recent shows with Saturday Night Live legend Darrell Hammond and Last Comic Standing winner Jon Reep. His book, "Farewell to Kale", is due out in 2018.
Chair Elect
Lindzi S. Torres, MS, MPH, RDN, CSSD, LD, ACSM-EP
Show Bio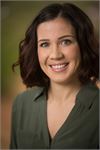 Lindzi currently serves on active duty at Joint Base San Antonio, Texas, as the Director of Performance Nutrition, for Battlefield Airmen (US Air Force Special Forces Operations) training courses for all performance nutrition education and training. She is also the Co-Chair of the USAF Human Performance Nutrition working group and the USAF lead consultant dietitian on the DoD Performance Nutrition working group. Lindzi has experience in various areas of dietetics, to include health promotion, public health nutrition, clinical dietetics, disordered eating, and sports/performance nutrition. She managed the largest overseas USAF health and wellness center nutrition program and deployed for 6 months to Afghanistan in support of Operation: ENDURING FREEDOM as the sole dietitian for all US military and coalition forces in theatre.
Lindzi has been involved in various research projects, most notably in a grass-roots research project focusing on decreasing protein-calorie/energy malnutrition through plant based nutrition in rural Tanzania and also in a study investigating cardiovascular biometrics and their relationship to vitamin D status with the Houston Texans football team. She earned a BA is physical education with a minor in psychology and coaching at the College of Idaho, a MS in nutrition at the University of the Incarnate Word, a MPH in health promotion and behavioral sciences from the University of Texas Health Science Center, and completed her dietetic internship with the United States Military Dietetic Internship Consortium at San Antonio Military Medical Center.
Secretary
Sherri Nordstrom Stastny, PhD, RD, CSSD, LRD
Show Bio

Sherri Nordstrom Stastny, PhD, RD, CSSD, LRD is an Associate Professor in the Department of Health, Nutrition, and Exercise Sciences at North Dakota State University. She has been a full-time member of the dietetics faculty at NDSU since 2002, and has developed and led research studies and classes in sports nutrition, and all aspects of foodservice management for over a decade. Currently her research team is evaluating the association between dietary protein intake and muscle and bone quality among females across the lifespan; and how the amount of physical activity impacts this relationship. Dr. Stastny is a gerontologist and has an overall interest in healthy aging and has volunteered for Food and Culinary (FCP) policy and position statement recommendations for the Academy. Dr. Stastny is a mentor for graduate and undergraduate students from a variety of disciplines and backgrounds and has involved students in editorial and content updates for the Well/CV SCAN Facts Sheets. She is board certified specialist in sports dietetics and has led workshops for dietetic associations, coaching and other professional groups, college residence life groups, physician groups, retirement communities, and college faculty. The ability to apply everyday foods, snacks, and beverages to the most current nutrition strategies is emphasized in sessions, and individual participation is encouraged. Use of whole, local, non-processed foods are emphasized whenever practical. Stastny is active in 10K races, bicycle commuting, and skiing when life allows it.
Director of SD-USA Subunit
Elizabeth L. Abbey, PhD, RDN, CDN
Assistant Professor, Whitworth University
Show Bio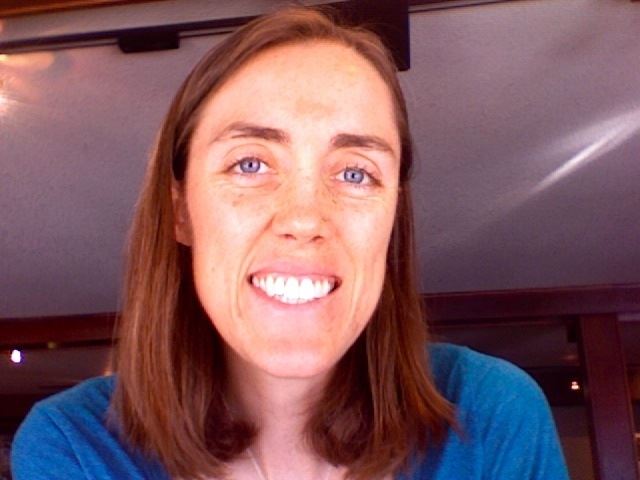 Elizabeth "Beth" Abbey is an Assistant Professor in the Department of Health Sciences at Whitworth University where she teaches courses in nutrition and health. She earned her PhD in Nutrition in Sport and Chronic Disease from Virginia Tech in 2009 and then completed her dietetic internship at the Mayo School of Health Sciences in Rochester, MN. Beth has an MA in Exercise Physiology from the College of St. Scholastica, and bachelor degrees in biology and chemistry from Whitworth University. A life-long athlete, Beth became interested in sport nutrition during her time as a physiology intern at the USOTC in Colorado Springs in 2004. Since 2014, Beth has served as an editor for the SD-USA fact sheets and has held leadership positions in her state and district dietetic affiliates. In her spare time, Beth enjoys running marathons, cycling, and taking long walks with her husband and corgi.
Co-Director of Well/CV Subunit
Amanda Clark, MA, RD, LD, CHES
Show Bio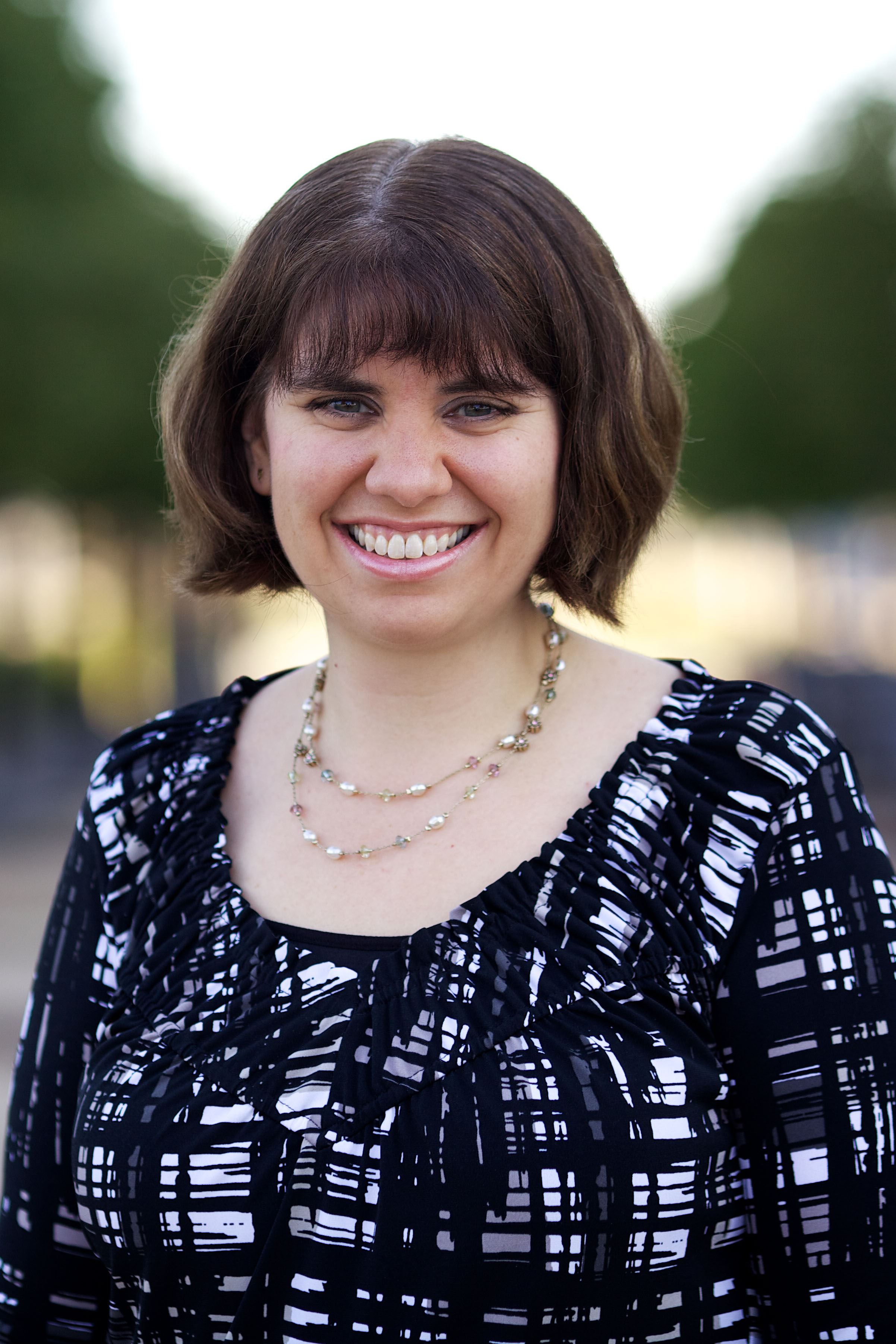 Amanda Clark works in corporate wellness as a product manager for HealthFitness, an employee health management company. She develops, updates and manages a variety of programs that are delivered to client sites nationally, including classes, lunch and learns, and other health education products. Prior to her current role, she spent over eight years as a health coach, working to support individuals in weight management, healthy eating, management of diabetes and heart disease, and tobacco cessation. She also served as a health coach trainer and mentor, working with other coaches to refine their skills and help their participants succeed with their wellness goals. She holds a BS degree in dietetics from Viterbo University in LaCrosse, Wisconsin, an MA degree in health studies from the University of Alabama, and is also a Certified Health Education Specialist (CHES). Amanda lives in Eau Claire, WI with her husband and two Shetland sheepdogs. She enjoys hiking, golfing, gardening, and cheering on the Green Bay Packers.
Co-Director of Well/CV Subunit
Judy Hinderliter, MPH, RD, LDN, CPT
Show Bio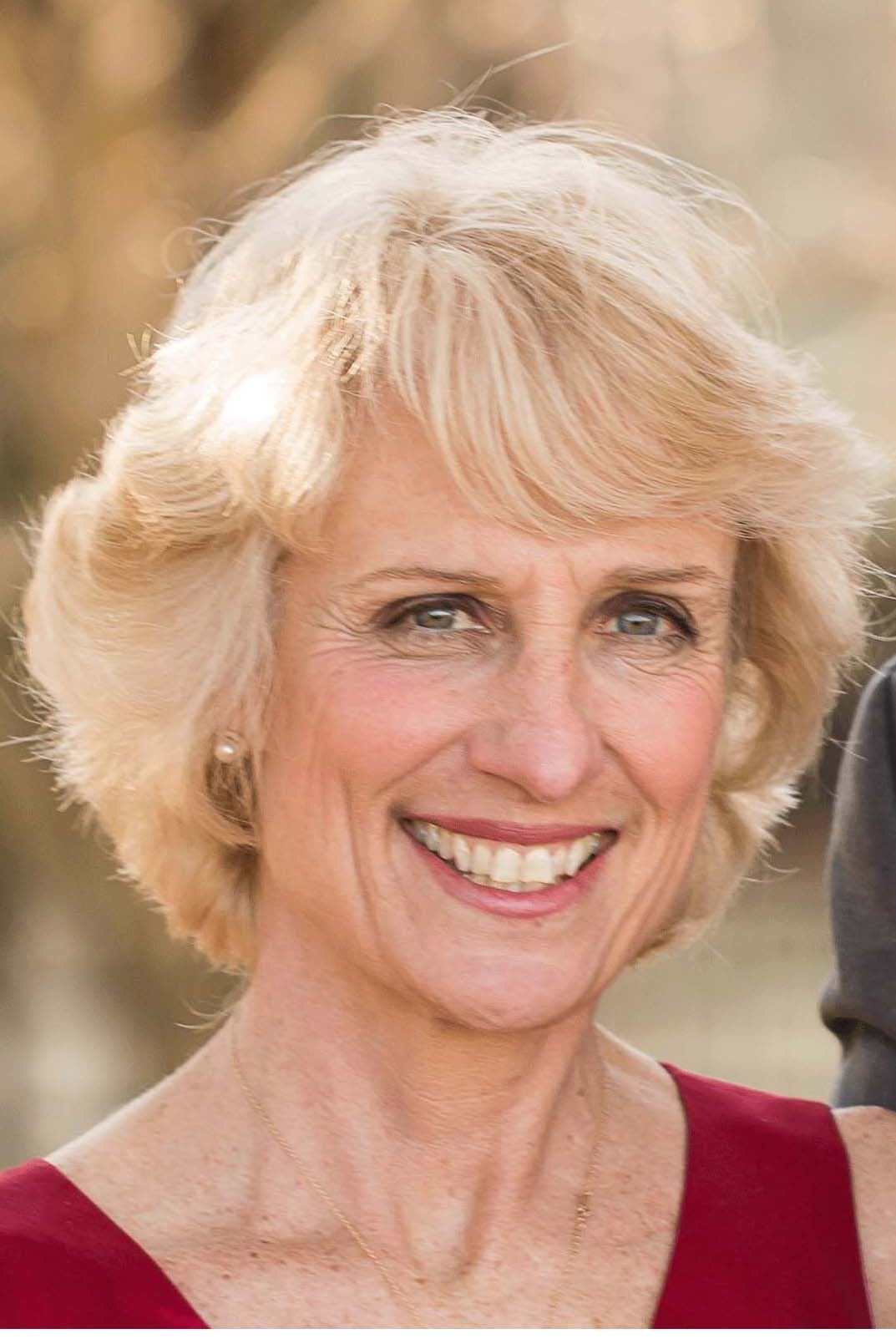 Judy Hinderliter works at the UNC Wellness Centers at Meadowmont with clients and Cardiac Rehab patients. She also works at the UNC Carolina Clinic Executive Wellness Program and has a private practice. She is the NCCRA (North Carolina Cardiac Rehab Association) Nutrition Discipline Chair.
Judy graduated from Illinois State University with a BS in Nutrition, did a Dietetic Internship at Barnes Hospital in St. Louis, and has an MPH in Nutrition from University of Michigan. She has over 30 years of experience in various areas of nutrition. Her passion is to work with people to help them achieve their healthy lifestyle goals related to heart health, diabetes, and weight management.
Judy believes strongly in exercise and healthy eating. She has been an avid runner and has run 8 marathons including Boston and NYC and over 100 road races. She still loves to run, but more recently for sanity than for competition. The highlight of her day is going for an early morning walk in the woods with her 2 Golden Retrievers- Kia and Bentley.
Director of the Disordered Eating and Eating Disorders Subunit
Sarah Gleason, RD, LD, CEDRD
Show Bio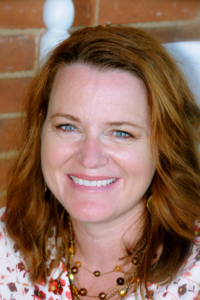 Sarah Gleason has been a nutrition therapist specializing in eating disorder recovery for 17 years. She has a passion for helping clients decode their food fears and eating behaviors. Sarah is the first RD in Missouri to earn the CEDRD credential. She has given presentations about eating disorder myths, early detection and how to refer clients to a higher level of care. She educates the medical community about the dangers of diets and the pitfalls of focusing on weight as the barometer of health. She believes recovery from an eating disorder is possible through dedicated work and appropriate fueling.
Director of Events
Enette Larson-Meyer, PhD, RD, CSSD, FACSM
Show Bio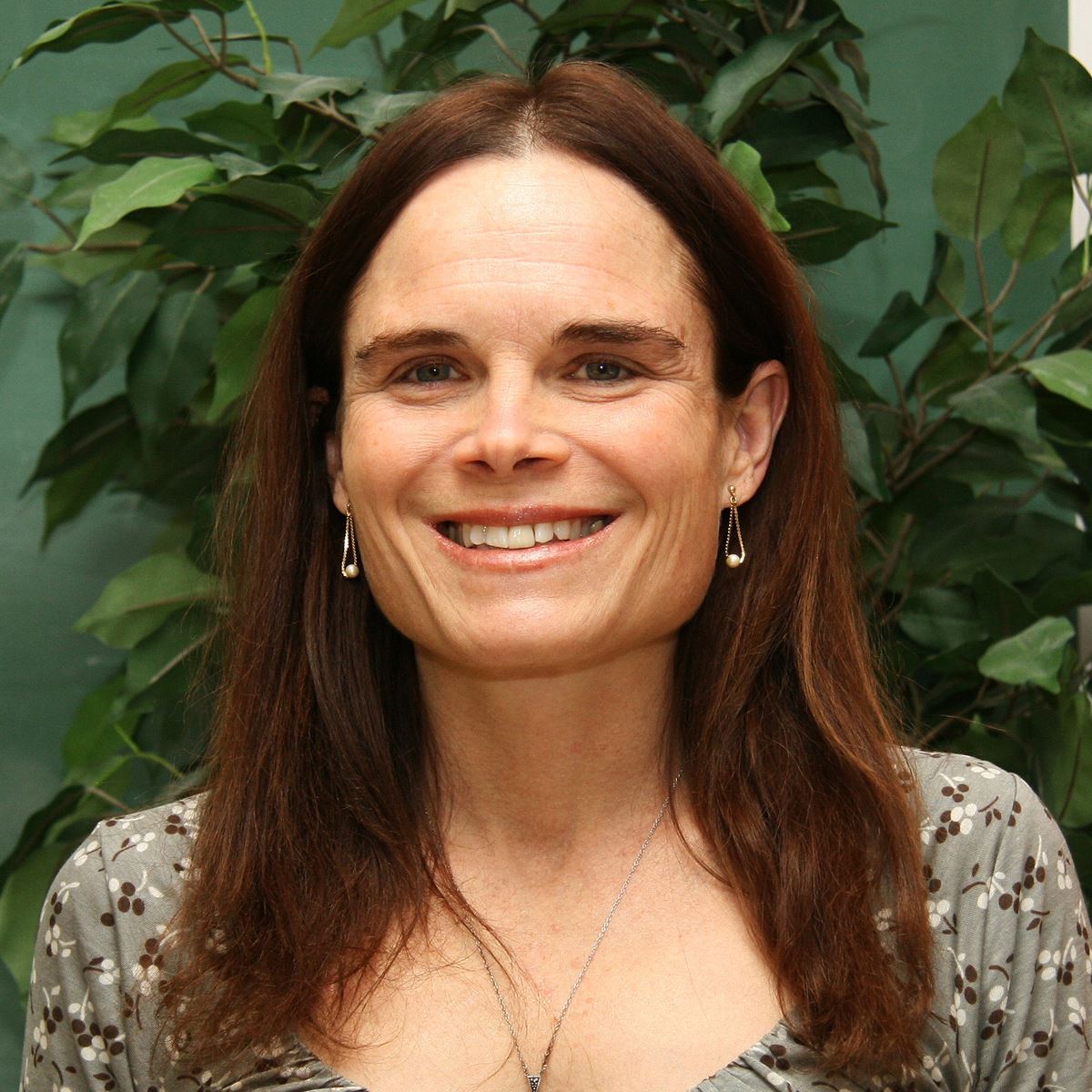 Enette Larson-Meyer, PhD, RD, CSSD, FACSM, teaches and conducts research at the University of Wyoming. Her research interests focus on how nutrition influences the health and performance of active individuals at all stages of the lifecycle and at all levels of performance. She has over 70 scientific publications on nutrition, exercise and health. Dr Larson-Meyer served on the 2011 International Olympic Committee Sports Nutrition Consensus Panel, is the author of "Vegetarian Sports Nutrition. Food choices and Eating Plans for Fitness and Performance" (Human Kinetics), and is a former sports nutritionist for the University of Alabama at Birmingham. She is active in both SCAN and the American College of Sports Medicine (ACSM). She is the immediate Past-President of Rocky Mountain ACSM and is a recent past Chair of SCAN. Her personal interests include trail running, flat water kayaking, Irish Step Dancing gardening, yoga, and running with her three teenage athletic children.
Director of Communications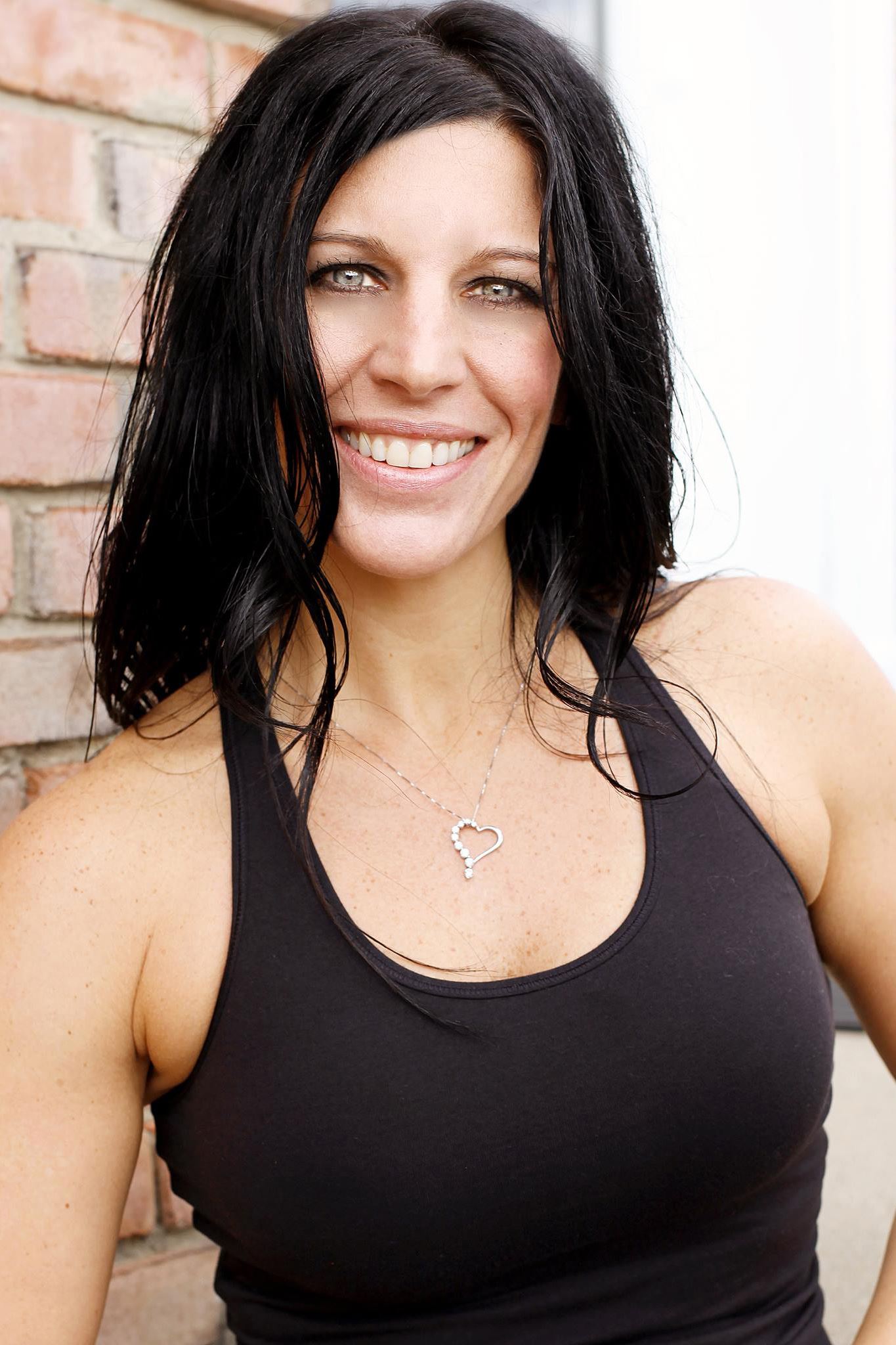 Mangieri is an award-winning expert in wellness and human performance and is board certified in sports nutrition. She owns Nutrition CheckUp, a consulting practice that specializes in adolescent sports nutrition, weight management and eating disorders. Mangieri is the author of
Fueling Young Athletes
(Human Kinetics, 2017) and speaks to athletes, consumers and professionals about nutrition, dietary supplements, weight management and disordered eating. She is a graduate of Pennsylvania State University and earned a master's degree from the University of Pittsburgh.
Director of Volunteer Coordination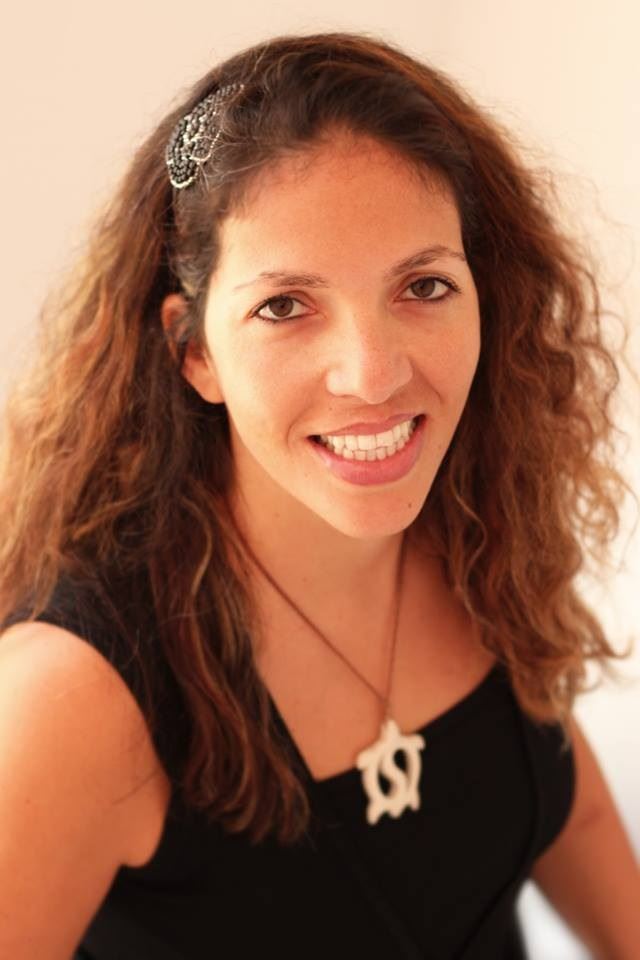 Noaa Bujanover received her bachelor's degree in nutrition science from the Hebrew University in Israel. She then went on to earn her Masters degree in nutrition and food sciences with in emphasis in sports nutrition from Florida State University. Noaa specializes mainly in sports nutrition and pediatrics. She is currently working on opening her own business as a sports dietitian for high school and college aged children. She also currently works part time at John Hopkins- All Children's Hospital in St. Petersburg, FL as well as Baycare hospital providing health education. Noaa spent several years as the outpatient dietitian for All Children's Hospital working mainly with obesity, failure to thrive, blenderized G-tube diets, sports nutrition, IBS, IBD and food allergies. She then went to work for the Sanford Sports Science Institute in Sioux Falls, SD as their sports dietitian working with athletes of all ages.
Director of Member Services
Dr. Karen Reznik Dolins, EdD, RD, CSSD, CDN
Show Bio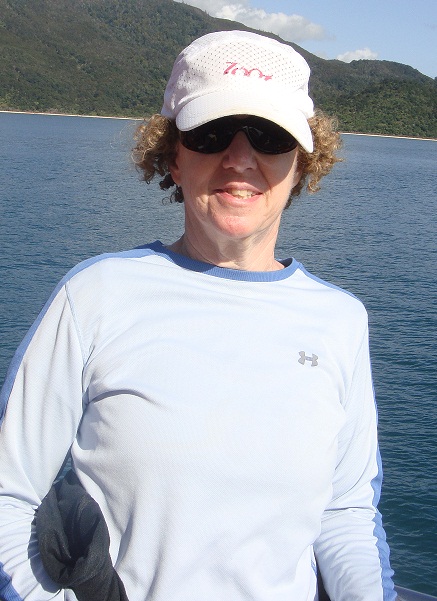 Karen Reznik Dolins has had an extensive career spanning all of SCAN's specialty areas. She is currently adjunct professor at Teachers College Columbia University where she teaches an advanced sports nutrition seminar to graduate students as well as an introductory nutrition course to non-majors. She also teaches sports nutrition at New York University, and has a private practice where she provides medical nutrition therapy, helps clients struggling with body weight and disordered eating, and individuals striving to enhance athletic performance with science-based nutrition strategies. In the past she developed corporate wellness programs for clients including Pepsico and Merrill Lynch, and was the team nutritionist for the New York Knicks for 10 years.
Karen has been a member of SCAN since 1986, served as its Treasurer and Chairperson, and is a past recipient of the SCAN Achievement Award. She is also a member of ACSM and has served on joint ACSM/Academy committees. She authored a chapter in the 6th edition of the Academy's Sports Nutrition Manual.
Karen enjoys running, cycling, swimming and scuba diving. She loves to travel and hike foreign trails.
SCAN Delegate to Academy HOD
Jean Storlie, MS, RD
President, Storlietelling LLC
Show Bio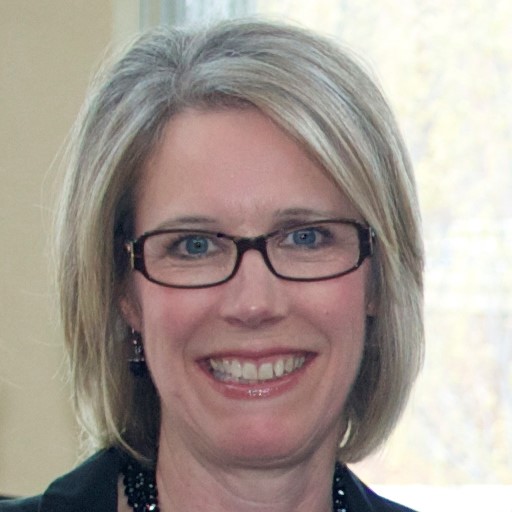 Jean has over 30 years of experience in nutrition/health communications, working in the wellness/fitness, weight management, and food industries. She worked for the University of Wisconsin-La Crosse Exercise Program, Cooper Aerobic Center, and Rush Medical Center. She's also consulted with the Chicago White Sox, Gatorade, Weight Watchers, Ross Laboratories, and McNeil Specialty Products. Jean served 13 years at General Mills, where she created two flagship nutrition education programs for the Bell Institute of Health and Nutrition: Go With the Whole Grain and Destination! Heart Healthy Eating, which are used by over 30,000 health professionals. In 2012, Jean founded Storlietelling LLC, a consulting practice that helps business leaders drive health innovation by connecting the dots between the scientific and emotional sides of health. She presents workshops on storytelling for health and innovation to corporations, as well as local, state, and national professional meetings.