Executive Committee
Chair
Lindzi S. Torres, MS, MPH, RDN, CSSD, LD, ACSM-EP
Show Bio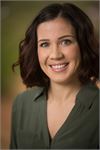 Lindzi currently serves on active duty at Joint Base San Antonio, Texas, as the Director of Performance Nutrition, for Battlefield Airmen (US Air Force Special Forces Operations) training courses for all performance nutrition education and training. She is also the Co-Chair of the USAF Human Performance Nutrition working group and the USAF lead consultant dietitian on the DoD Performance Nutrition working group. Lindzi has experience in various areas of dietetics, to include health promotion, public health nutrition, clinical dietetics, disordered eating, and sports/performance nutrition. She managed the largest overseas USAF health and wellness center nutrition program and deployed for 6 months to Afghanistan in support of Operation: ENDURING FREEDOM as the sole dietitian for all US military and coalition forces in theatre.
Lindzi has been involved in various research projects, most notably in a grass-roots research project focusing on decreasing protein-calorie/energy malnutrition through plant based nutrition in rural Tanzania and also in a study investigating cardiovascular biometrics and their relationship to vitamin D status with the Houston Texans football team. She earned a BA is physical education with a minor in psychology and coaching at the College of Idaho, a MS in nutrition at the University of the Incarnate Word, a MPH in health promotion and behavioral sciences from the University of Texas Health Science Center, and completed her dietetic internship with the United States Military Dietetic Internship Consortium at San Antonio Military Medical Center.
Past Chair
Cheryl Toner, MS, RD
President, CDT Consulting, LLC
Show Bio
Cheryl's nutrition practice focuses on cardiometabolic health, sports performance, and wellness, and expanded into high school athletics through the SCAN Sports Fueling Project. As President of CDT Consulting, LLC, she coordinates health research programs for The Cranberry Institute, and serves on the Health Professional Network of the California Walnut Commission. Other projects have included consumer research, strategic dialogue facilitation, partnership building, writing, and presenting. Cheryl completed a fellowship in the Division of Cancer Prevention, National Cancer Institute, where she helped to guide the public/private partnership project, "Enhancing Translation of Nutrition Science from Bench to Food Supply." Prior to launching her consulting practice, she was Director of Health Communication for the International Food Information Council. She earned a BS in nutrition with a minor in Spanish at the University of Houston and a MS in nutrition at Texas Woman's University, and completed her dietetic internship at the Houston Veteran's Affairs Medical Center.
Treasurer
Lynn Cialdella Kam, PhD, MA, MBA, RDN, CSSD, LD
Show Bio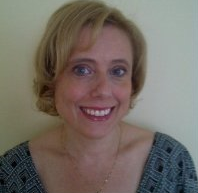 Chair Elect
Jennifer Ketterly MS, RD, CSSD, LDN
Show Bio
Jen is a board certified sports dietitian, veteran practitioner, and consultant of the collegiate and professional sports nutrition, university health service, food and beverage industries. She is a founding principal of Performance 365, a sports nutrition consulting group working with athletes, team organizations, universities and aligned industry partners. She teaches sports nutrition at Benedictine University and regularly lectures on sports nutrition, foodservice operations, and clinical nutrition topics for a variety of classrooms and professionals.
Jen was the founding director of the sports nutrition departments at the University's of Georgia and North Carolina at Chapel Hill, where she established full time, integrated nutrition service lines into the sports medicine and athletic departments. In this role she provided nutrition support to a variety of teams and student-athletes, oversaw athletic food service operations, and developed benchmark staffing models as well as operating infrastructure. She began her career at the University of Connecticut coordinating nutrition and wellness services for campus and assisting with athletic care.
Jen received her undergraduate degree in nutritional sciences from Cornell University and her master's degree from the University of Kentucky with an emphasis in sports nutrition and wellness. A multisport athlete growing up, Jen played basketball while at Cornell and has coached women's basketball at the high school and AAU levels. Her kitchen has now become a fueling station for her daughter and she's temporarily traded her golf swing for a baby swing!.
Secretary
Sherri Nordstrom Stastny, PhD, RD, CSSD, LRD
Show Bio

Sherri Nordstrom Stastny, PhD, RD, CSSD, LRD is an Associate Professor in the Department of Health, Nutrition, and Exercise Sciences at North Dakota State University. She has been a full-time member of the dietetics faculty at NDSU since 2002, and has developed and led research studies and classes in sports nutrition, and all aspects of foodservice management for over a decade. Currently her research team is evaluating the association between dietary protein intake and muscle and bone quality among females across the lifespan; and how the amount of physical activity impacts this relationship. Dr. Stastny is a gerontologist and has an overall interest in healthy aging and has volunteered for Food and Culinary (FCP) policy and position statement recommendations for the Academy. Dr. Stastny is a mentor for graduate and undergraduate students from a variety of disciplines and backgrounds and has involved students in editorial and content updates for the Well/CV SCAN Facts Sheets. She is board certified specialist in sports dietetics and has led workshops for dietetic associations, coaching and other professional groups, college residence life groups, physician groups, retirement communities, and college faculty. The ability to apply everyday foods, snacks, and beverages to the most current nutrition strategies is emphasized in sessions, and individual participation is encouraged. Use of whole, local, non-processed foods are emphasized whenever practical. Stastny is active in 10K races, bicycle commuting, and skiing when life allows it.
Director of SD-USA Subunit
Elizabeth L. Abbey, PhD, RDN, CDN
Assistant Professor, Whitworth University
Show Bio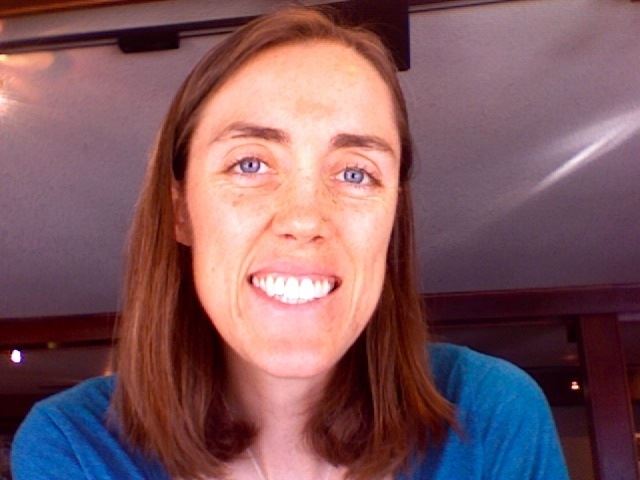 Elizabeth "Beth" Abbey is an Assistant Professor in the Department of Health Sciences at Whitworth University where she teaches courses in nutrition and health. She earned her PhD in Nutrition in Sport and Chronic Disease from Virginia Tech in 2009 and then completed her dietetic internship at the Mayo School of Health Sciences in Rochester, MN. Beth has an MA in Exercise Physiology from the College of St. Scholastica, and bachelor degrees in biology and chemistry from Whitworth University. A life-long athlete, Beth became interested in sport nutrition during her time as a physiology intern at the USOTC in Colorado Springs in 2004. Since 2014, Beth has served as an editor for the SD-USA fact sheets and has held leadership positions in her state and district dietetic affiliates. In her spare time, Beth enjoys running marathons, cycling, and taking long walks with her husband and corgi.
Co-Director of Well/CV Subunit
Mark S. Hoesten, RD, LDN
Show Bio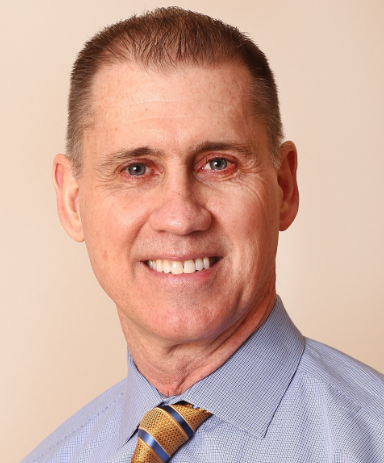 Mark in currently a wellness coach for Novant Health, Corporate Health and provides wellness coaching for a major government clients in North Carolina. Prior to becoming a wellness coach he specialized in preventive cardiology and cardiac rehabilitation assisting patients manage heart disease and its associated comorbid conditions, obesity, diabetes, and weight management. At Novant Health, Heart & vascular institute he established and lead the bariatric surgery dietary team. At The Ohio State University he established the dietary component of the preventive cardiology program, and started the first dietary clinics for heart failure patients. Mark earned his degree in Clinical Dietetics from the University of Texas Southwestern Medical Center, School of Nutrition, in Dallas Texas.
Co-Director of Well/CV Subunit
Carol Kirkpatrick, PhD, MPH, RDN, LD, CLS, FNLA
Wellness Center Director/Clinical Associate Professor
Show Bio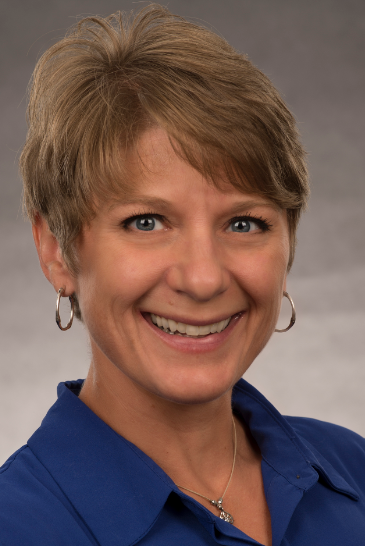 Carol Kirkpatrick, PhD, MPH, RDN, LD, CLS, FNLA, is the Idaho State University (ISU) Wellness Center director and a clinical associate professor in the Kasiska Division of Health Sciences at ISU. The ISU Wellness Center provides services to the ISU community to promote academic and lifelong health. Dr. Kirkpatrick is the chair of the Healthy Bengal Coalition, a campus-wide wellness coalition at ISU that has a mission to increase the awareness and practice of behaviors that contribute to lifelong health and wellness for the ISU Bengal Community.
As a clinical lipid specialist and a member of the National Lipid Association (NLA), Dr. Kirkpatrick has been involved in the NLA Nutrition Task Force and contributed to many NLA projects. She is currently serving on the NLA Board of Directors as an At-Large member and on the Pacific Lipid Association Board as the secretary. Dr. Kirkpatrick was a member of the NLA Expert Panel for the Lifestyle Therapies—Nutrition section of the NLA Recommendations for Patient-Centered Management of Dyslipidemia—Part 2 that were published in December 2015. Dr. Kirkpatrick is a co-chair of the Clinician's Lifestyle Modification Toolbox that includes patient education material based on the NLA Recommendations—Part 2. Because of her contributions, Dr. Kirkpatrick was honored as a fellow of the NLA in June 2015.
Dr. Kirkpatrick was recognized as a SCAN All-Star at the 2016 Food & Nutrition Conference & Expo™. SCAN All-Stars are RDNs who have excelled in at least one area of SCAN's specialty areas, and demonstrate the value of cross-expertise in other areas, the ability to reach out to the public, and willingness to mentor and support fellow dietitians.
Dr. Kirkpatrick's research interests include exploring collaborative efforts to promote wellness in school-aged youth and young adults in a university setting, as well as modifying lifestyle habits that influence the risk of cardiovascular disease, including implementing interdisciplinary cardiometabolic risk reduction programs and examining motivation for being physically active.
Dr. Kirkpatrick's personal interests include mountain biking, hiking, cross-country skiing, and snowshoeing. She also enjoys spending time with her two children, which usually involves cheering them on in soccer, but more recently involves encouraging them to join her mountain biking and hiking!
Enette Larson-Meyer, PhD, RD, CSSD, FACSM
Show Bio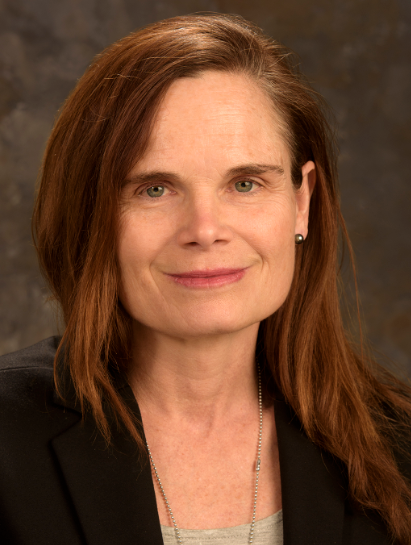 Enette Larson-Meyer, PhD, RD, LD, CSSD, FACSM, is a Professor of Human Nutrition at the University of Wyoming where she teaches in the DPND program and directs the Nutrition & Exercise Laboratory. Dr. Larson-Meyer's research interests center around how nutrition influences the health and performance of active individuals at all stages of the lifecycle and at all levels of performance--from the casual exerciser to the elite athlete. Her most recent research interest include assessment of both vitamin D and iodine status and the important of these nutrients in disease prevention and intervention. Enette has authored over ninety scientific articles and book chapters, is the author of "Vegetarian Sports Nutrition. Food choices and Eating Plans for Fitness and Performance" (Human Kinetics, 2007) and has served on several recent International Olympic Committee (IOC) consensus panels. In addition to being active in SCAN, she is also a member of the Vegetarian Nutrition dietetic practice groups of the Academy of Nutrition and Dietetics as well as the American College of Sports Medicine, where she serves as an Associate Editor for Medicine & Science in Sports & Exercise. Enette's personal interests include trail running, flat water kayaking, Irish Step dancing, gardening, yoga and cooking. She is also the mother of three teen athletes.
Director of Communications
Cara Harbstreet, MS RD LD
Show Bio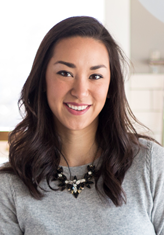 Cara Harbstreet is a Kansas City based Registered Dietitian and nationally-recognized food and nutrition expert. She obtained a Bachelors of Science in Dietetics and Nutrition from Southeast Missouri State University. She went on to complete her Dietetic Internship and Masters of Science in Dietetics and Nutrition at The University of Kansas Medical Center. Upon completion, Cara worked in community nutrition, corporate wellness, retail settings. She later worked with the Endocrinology Department of a regional pediatric medical center and provided inpatient and outpatient support to children and families in the largest non-surgical specialty area. In 2016, Cara founded her private practice and began focusing on sports nutrition, intuitive eating, and applying the Health At Every Size model for clients in the Kansas City area. Since then, she has expanded into virtual and telehealth services and serves as a consultant and nutrition communications expert. Cara is also an active volunteer in the dietetics field, serving as a multi-year Board Member for the Kansas Academy of Nutrition and Dietetics in addition to her role with SCAN.
Director of Member Services
Dr. Karen Reznik Dolins, EdD, RD, CSSD, CDN
Show Bio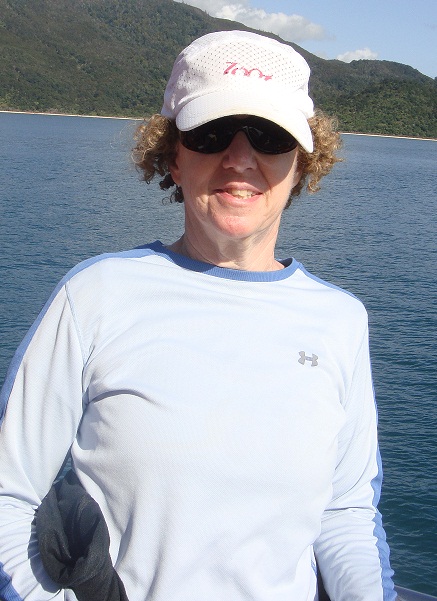 Karen Reznik Dolins has had an extensive career spanning all of SCAN's specialty areas. She is currently adjunct professor at Teachers College Columbia University where she teaches an advanced sports nutrition seminar to graduate students as well as an introductory nutrition course to non-majors. She also teaches sports nutrition at New York University, and has a private practice where she provides medical nutrition therapy, helps clients struggling with body weight and disordered eating, and individuals striving to enhance athletic performance with science-based nutrition strategies. In the past she developed corporate wellness programs for clients including Pepsico and Merrill Lynch, and was the team nutritionist for the New York Knicks for 10 years.
Karen has been a member of SCAN since 1986, served as its Treasurer and Chairperson, and is a past recipient of the SCAN Achievement Award. She is also a member of ACSM and has served on joint ACSM/Academy committees. She authored a chapter in the 6th edition of the Academy's Sports Nutrition Manual.
Karen enjoys running, cycling, swimming and scuba diving. She loves to travel and hike foreign trails.
SCAN Delegate to Academy HOD
Jean Storlie, MS, RD
President, Storlietelling LLC
Show Bio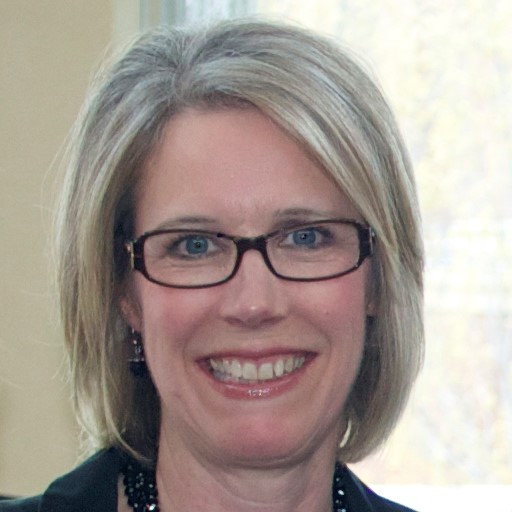 Jean has over 30 years of experience in nutrition/health communications, working in the wellness/fitness, weight management, and food industries. She worked for the University of Wisconsin-La Crosse Exercise Program, Cooper Aerobic Center, and Rush Medical Center. She's also consulted with the Chicago White Sox, Gatorade, Weight Watchers, Ross Laboratories, and McNeil Specialty Products. Jean served 13 years at General Mills, where she created two flagship nutrition education programs for the Bell Institute of Health and Nutrition: Go With the Whole Grain and Destination! Heart Healthy Eating, which are used by over 30,000 health professionals. In 2012, Jean founded Storlietelling LLC, a consulting practice that helps business leaders drive health innovation by connecting the dots between the scientific and emotional sides of health. She presents workshops on storytelling for health and innovation to corporations, as well as local, state, and national professional meetings.