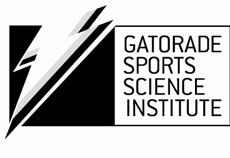 Sports Nutrition: Advanced Practice Workshop
Saturday, October 21, 2017 - 11:00 am - 2:00 pm
McCormick Place West, Room W175ABC
Registration is required. The SCAN Saturday Workshop is $10.00 for members, $15.00 for non-members, and $5.00 for students. Lunch is included. Please be sure you are logged in to access member pricing!
CPE Pending
This event has concluded.
Speaker: Dana M. Lis, PhD, CSSD, CPT, RD
Session Description: Recent explosion in the prevalence of gluten-free products and athletes, exacerbated by unsubstantiated commercial health claims, has led to several high-profile athletes touting gluten-free diet as the secret to their success. As a result, many athletes and practitioners are convinced that a gluten-free diet directly improves exercise performance and parameters influencing performance, particularly gastrointestinal symptoms. Contrary to beliefs associated with this trend seminal work investigating the effects of a GFD in non-celiac athletes has found no beneficial or negative effect on performance, GI health or wellbeing. Interestingly, gluten itself may not be the modulating factor in self-reported gastrointestinal symptom improvement with a gluten-free diet, but rather a subsequent reduction certain short-chain carbohydrates; fermentable oligo-, di-, monosaccharides and polyols (FODMAPs). FODMAPs are contained in a range of foods, or as food additives including wheat-based products, and this diet is readily used as a first-line treatment of irritable bowel syndrome. Emerging market reports predict that a low FODMAP diet is set to expand beyond clinical application and to become the next hyped diet in North America. The etiology of gastrointestinal symptoms remains incredibly complex, yet advancing work in this area offers a preliminary insight into the application of FODMAP manipulation as an innovative addition to a practitioner's toolbox for management of exercise-associated gastrointestinal distress in clinically healthy endurance athletes. Evolving applied research, and practitioners are advancing ahead of the curve, will be essential for the efficient integration of these dietary approaches to address the multifactorial etiology of gastrointestinal issues in athletes.
Learning objectives:
1. Update on the current scientific understanding of the appropriateness of gluten-free diets for nonceliac athletes and how FODMAPs are tied into the picture.
2. Discuss how FODMAP modification may be an efficacious and novel tool for the treatment of the exercise-associated gastrointestinal syndrome.
3. Practical insight into the application of acute low FODMAP diet strategies to reduce exercise-associated GI symptoms.
Session 2 Title: Free radicals and antioxidants. Do we really need to supplement?
Speaker: Graeme Close, ASCC, PhD, rSEN, fBASES, fECSS
Session Description: Over the past decade our understanding of exercise-induced free radical generation has witnessed a remarkable transformation. Rather than being seen purely as harmful by-products of aerobic metabolism, we are now beginning to fully appreciate the important physiological role they play as messengers for skeletal muscle adaptation with emerging research suggesting that blanket supplementation with antioxidants may, in fact, be doing more harm than good. This presentation will 1) look at the traditional and contemporary view of free radicals during exercise, 2) examine the mechanism by which they may signal adaptations, 3) explore when exercise-induced free radical production may result in muscle damage and impaired performance and 4) suggest practical strategies for antioxidant supplementation during training and competition.
Learning Objectives:
1. Understand the effects of free radical production on skeletal muscle adaptions to exercise.
2. Appreciate the effects of antioxidant supplementation on muscle damage and muscle adaption.
3. Evaluate when and how to implement an exogenous antioxidant strategy that may enhance athletic performance without attenuating skeletal muscle adaptations.
Session 3 Title: Sports nutrition through the insulin continuum: Type 1, insulin resistance and Type 2
Speaker: Roberta Anding, MS, RD/LD, CSSD, CDE, FAND
Session Description: Sports dietitians are the experts at performance nutrition. In the world of athletics, athletes often come to the field of play with a pre-existing condition or develop a chronic condition during their athletic career. In the United States, diabetes is one of the most common chronic illnesses. Approximately 30 million Americans have diabetes and ~ 95 % of those have Type 2 diabetes. Additionally, 84 million Americans have prediabetes. Sports dietitians must be prepared to assess, manage, and apply and integrate medical nutrition therapy concepts with performance nutrition. Diabetes runs the continuum from insulin deficiency to insulin excess coupled with insulin resistance. Understanding the role of carbohydrate in various states of insulin production is pivotal. This session will focus on the role of the sports dietitian and the management of athletes throughout the diabetes continuum.
Learning Objectives:
By the end of this presentation, the learner will have the opportunity to:
1. Describe the physiological role of insulin in the athlete
2. Outline the principles of sports nutrition for the athlete with Type 1 diabetes
3. Outline the assessment and principles of medical nutrition therapy for those athletes with insulin resistance