Continuing Education
The continuous education of our professionals is what sets the registered dietitian apart from other practitioners. SCAN is proud to offer a variety of opportunities for multiple areas and levels of certification credits to it's members through the website and partners. Members need to be signed in to see discounted SCAN products.
---
SCAN Online Learning Opportunities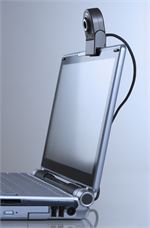 SCAN offers a variety of convenient Continuing Professional Education (CPE) opportunities to both SCAN and Academy of Nutrition and Dietetics members. Choose a learning course and once you have completed the activity, you may earn CPEU by taking the required quiz online following the instructions below.
The SCAN website allows you to save the courses you have purchased along with CPE certificates in you Profile. Sign into the website with your User Id (Academy Number) and Password to access your history.
Glance at webinars currently available below and visit the SCAN Online Store for more.
Instructions for online CPE
Choose the CPE activity from the chart above or in the online store. The SCAN PULSE articles and continuing education credits are only available to SCAN members.
Complete the activity.
Complete the quiz.
Upon successful completion of the quiz (a score of 70% or above), the Certificate of Completion will automatically be placed in the My History section of your My Profile. You may also print the Certificate of Completion.
To view your CPEU Certificates of Completion, click on My Profile and then click on My History. Click on the Certificate icon to view or print the Certificate of Completion.
For further questions please contact the SCAN office here.