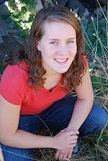 Rachelle Ausman
Student,
Coordinated Program in Dietetics
University of Idaho
Academy of Nutrition and Dietetics Student Liaison
Eat Right Idaho Student Blog Coordinator
Rachelle Ausman
Rachelle Ausman
Student, Coordinated Program in Dietetics
University of Idaho
Academy of Nutrition and Dietetics Student Liaison
Eat Right Idaho Student Blog Coordinator
Rachelle, tell us about yourself, your background, and your education.
Hello everyone! My name is Rachelle Ausman. I am from the east side of Washington State, which is home to apples, huckleberries, steelhead trout and small towns. Even though I come from a small town, I have a big heart in helping others lead healthier lives through nutrition and wellness. This passion started early in my high school years, where I was able to help others as a swim team captain, a swimming lesson instructor, a 4-H nutrition presenter, and a Family, Career, and Consumer Science leader.
This active lifestyle led me to pursue a Nutrition degree at the University of Idaho in 2009. I am currently a senior in the Coordinated Program in Dietetics, pursuing a Bachelor of Science Degree in Family and Consumer Sciences. My major is Food and Nutrition with the Dietetics option and I will be eligible to take the Registered Dietitian (RD) exam upon graduation in May 2013. Through this program I have completed over 300 hours of rotations and community service in foodservice management, community nutrition, and public health presentations.
This December, My class will be undergoing 150 hours of Medical Nutrition Therapy stimulation in Coeur d'Alene, Idaho where we have the opportunity to work with RDs in a nursing lab with clinical situations.
Besides being a dietetic student, I am also a water aerobics instructor, lifeguard, knitter, cook, distance runner, swimmer, Mariner's baseball fan, and a former Resident Assistant. I enjoy spending time with my family, doing activities with my church, hiking, and volunteering with my friends for different non-profit organizations.
How did you become interested in nutrition?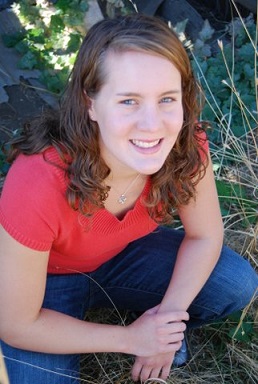 I became interested in nutrition upon taking a nutrition and wellness class my freshmen year of high school. When I asked my high school teacher what I could do in the field of nutrition, she told me that I could become an RD. Since then, I have taken multiple nutrition, anatomy, and science-based classes that kept confirming that dietetics was the field for me.
As a student in the Coordinated Program in Dietetics at the University of Idaho, you are serving as the Idaho Academy of Nutrition and Dietetics Student Blog Coordinator. Tell us about that experience and its value to you.
In this position I have gained experience writing and publishing nutrition related articles on the latest nutrition trends, fad diets, nutrition related research, food holidays, and nutrition related technology applications.
This experience has taught me about how important it is for our nutrition practice to be evidence-based and how social media is one of the many keys to reaching the public. I have also gained communication skills as well as learned how to use many different social media outlets. Additionally, I have the opportunity to network with RDs around the state and across the nation. I invite you to access the Eat Right Idaho Blog:
www.eatrightidaho.blogspot.com
What other nutrition experiences have you had in your internship that you would like to share?
As a junior I completed over 200 hours in a foodservice management internship in a variety of locations in Moscow, Idaho where I had the opportunity to learn about the operations of a college bakery, elementary school kitchen, and University catering. My experiences from this internship showed me how important an RD is in management not only in planning menus and ordering supplies, but also being the beacon of light for the staff through encouraging words and organization skills.
This last Fall I had the opportunity to do a community nutrition internship at a Supplemental Food Program for Women, Infants, and Children in Spokane, Washington. Through this program, I observed the importance of not only advocating for breastfeeding, but also that empathy is vital as a community RD. Being there for clients in mind, body, and soul is what I took away from this experience.
What are your professional goals? Once you become a registered dietitian, what kind of work would you like to do?
I hold to the belief that nutrition can change and impact people's lives for the better. My overall goal as a future RD is to help improve the quality of life of individuals through a nutrition research, education, motivational counseling, foodservice management, and advocacy.
Upon passing the RD exam, I plan on becoming an ACE-certified Personal Trainer and a WaterART certified water aerobics instructor. I would then like to pursue a career in community nutrition with an emphasis in sports nutrition and public wellness. My long-term goals include becoming a media spokesperson for the Academy of Nutrition and Dietetics. Also, foodservice management with a school district is another career possibility since I love to create menus, write grants, work with staff members, and order supplies.
Is there anything else you would like to share with other students?
Get involved! Whether it is volunteering for a Food Bank, becoming a member of a food and nutrition club, or working with your professors on a nutrition related project, everything helps when it comes to advocating and promoting good nutrition and health.