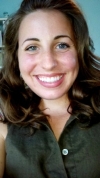 Christa Petersen
DTR DPD Student
Montclair State University,
Montclair, NJ
Christa Petersen
Tell us yourself, education, your background, and your current interests.
I am a Dietetic Technician, Registered (DTR) with an Associate's Degree in Dietetic Technology. I'm currently a full-time student completing a Bachelor's degree from Montclair State University's Didactic Program in Dietetics (DPD) and am applying to dietetic internships for this fall. I am a student member of SCAN and enjoy reading the entire SCAN DPG website, and especially the many "how to tips" about RD career paths in weight management and sports dietetics.
I was raised in rural central New Jersey which has access to all sorts of terrain for outdoor activities. I'm an outdoorsy person who can be found running, biking, walking, swimming, playing soccer or pursuing anything from pushing high intensity cardio-workouts all the way down to relaxing yoga. One of my favorite hobbies, aside from working out, is creating healthy recipes and cooking them!
How did you become interested in nutrition?
Throughout my life I have been very active. I have been a member of a dance competition team, a dancer in high school musicals, and a member of my high school soccer team and cross country and track team. At an early age I realized the importance of eating right. Curious to know what I was eating, I was always looking at the nutrition labels on food packages. I quickly realized that not eating properly had a negative effect my performance. I distinctly remember having eaten a jalapeno sandwich four hours before a hard speed track workout, and needless to say, I felt poorly the entire practice! I credit my mom with giving me a subscription to the Runner's Magazine when I was a sophomore in high school. After reading many articles on pre-workout and post-workout recovery meals, I knew I wanted to enter the field of nutrition and dietetics. I found it fascinating how the body responds to certain fuels and that proper fueling promotes maximal performance.
Today, I enjoy helping and encouraging others to meet their goals with a healthy balance of nutrition and exercise. I enjoy creating new recipes to fit the lifestyles of individuals, and find it exciting to be presented with new challenges to mold my mind into becoming a better future RD.
Why did you request to be interviewed for SCAN's Student Corner?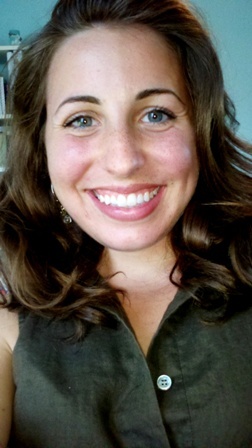 I felt that I had a story to share with other dietetic students, and even professionals in the field, on the theme of not giving up, continuing to pursue your dreams, and making new opportunities for yourself. Even though it may take countless times to accomplish your goal, the key to success involves perseverance, determination, and patience to get there….and you will get there.
How does your story relate to scope of practice? Tell us something you learned.
Recently, I was preparing to start a new job as a part-time DTR working under the direction of a sports medicine physician who was charged with creating a wellness program for the firm's orthopedics practice. Before this opportunity, I had formatted nutrition assessments, progress notes, meal logs, handouts, flyers, and nutrition brochures--the works. This was exciting! My dream was coming true and I was asked to continue working after graduation. I would be developing meal plans for individual athletes...but unfortunately, this wasn't in my scope of practice since the position did not involve working under the direction of an RD. I expressed my concern and although the organization was willing for me to work exclusively with healthy populations seeking to eat better, I decided to turn down the job because my goal is to become an RD and I'm currently applying to dietetic internships to begin after my graduation.
Declining such a terrific offer was quite a disappointment but instead of focusing on what could not happen; I decided to look at the positive. I had obtained real-life interview experience at a prestigious practice. I learned that I was capable to take the initiative and open up opportunities for myself. I was able to display professionalism and, above all, I used the scope of practice framework for DTR's to guide my actions.
What are your current plans before completing the DPD program?
I decided to take on more responsibilities at my current job as a swim instructor by helping to revise the program. Also, I recently applied for a position as a per-diem dietetic technician at local hospitals to gain more clinical experience. Additionally, I decided to volunteer to be a contributing writer for "The BEAT", SCAN's student e-newsletter. I would also have the opportunity to submit blog entry ideas for the SCAN blog.
You have been also involved in social media by developing and maintaining a blog. Tell us about that experience.
I update a blog that I created called "teaspoon.of.delight" that provides the public with portion size guidelines, healthy recipes, and summaries of articles from the Journal of the Academy of Nutrition of Dietetics that pertain to well-being and community nutrition. The purpose of this blog is to provide another angle to relate reliable nutrition information to the public. As part of a nutrition counseling project this past semester, I had the opportunity during a counseling session to refer a client to my blog as a motivational tool to promote health and wellness. Since the internet is available 24/7, a blog is a great way to make credible nutrition information available for everyone to access.
What are your professional goals as an RD? What kind of work do you want to do?
I'm determined to take advantage of new opportunities to build on responsibility, leadership and diversity. Not only do I want to work with athletes, I would also like to have my own TV cooking show to provide the public with reliable health and wellness information from a dietitian's perspective. Other goals are to become an adjunct professor at a university and to be a guest speaker for the Academy of Nutrition and Dietetics. I also want to earn a master's degree in nutrition and gain the necessary experience in sports dietetics to be eligible to sit for the exam to become a Board Certified Specialist in Sports Dietetics (CSSD). My goals range in all areas of dietetics over the course of my professional career. I am excited to say that I can't wait to be a contributor to the field.
Is there anything else you would like to share with other students?
I've learned through many experiences that perseverance builds character. You learn to expect the unexpected and to find new ways to reach your goals. It's not easy and although I've been discouraged many times, I advise others to take the time to think about what you can do better next time and reflect on what your experiences have taught you. You'll be surprised at what you actually learned!