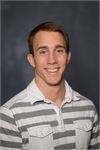 Zachary Grunewald
Graduate Student/ Dietetic Intern, Department of Foods & Nutrition at
University of Georgia,
Athens, GA
Zachary Grunewald
Tell us yourself, education, your background, and your current interests.
I am a Master's student and dietetic intern at the University of Georgia (UGA). In spring 2014, I graduated with honors from Florida State University (FSU) with degrees in dietetics as well as food and nutrition. Through exploring nutrition and research at FSU, I found that the field of nutrition was great for me. I applied for combined MS/DI programs in 2014 and was accepted into the combined MS/DI at the UGA.
My current interests include exploring the connections between nutrition and health. In particular, I am interested in researching and exploring the effects of nutrition and dietary interventions on cardiovascular function in all populations. With the rising concern of our nation's cardiovascular health, poor diet and nutrition has been found to play a major role in the development of many cardiovascular diseases. I am very interested in exploring the connections between cardiovascular disease and nutrition in a clinical setting as well as through research. I would like to further explore how certain diets and supplements can help to improve cardiovascular function with an aspiration to help improve the overall health of our nation.
How did you become interested in nutrition?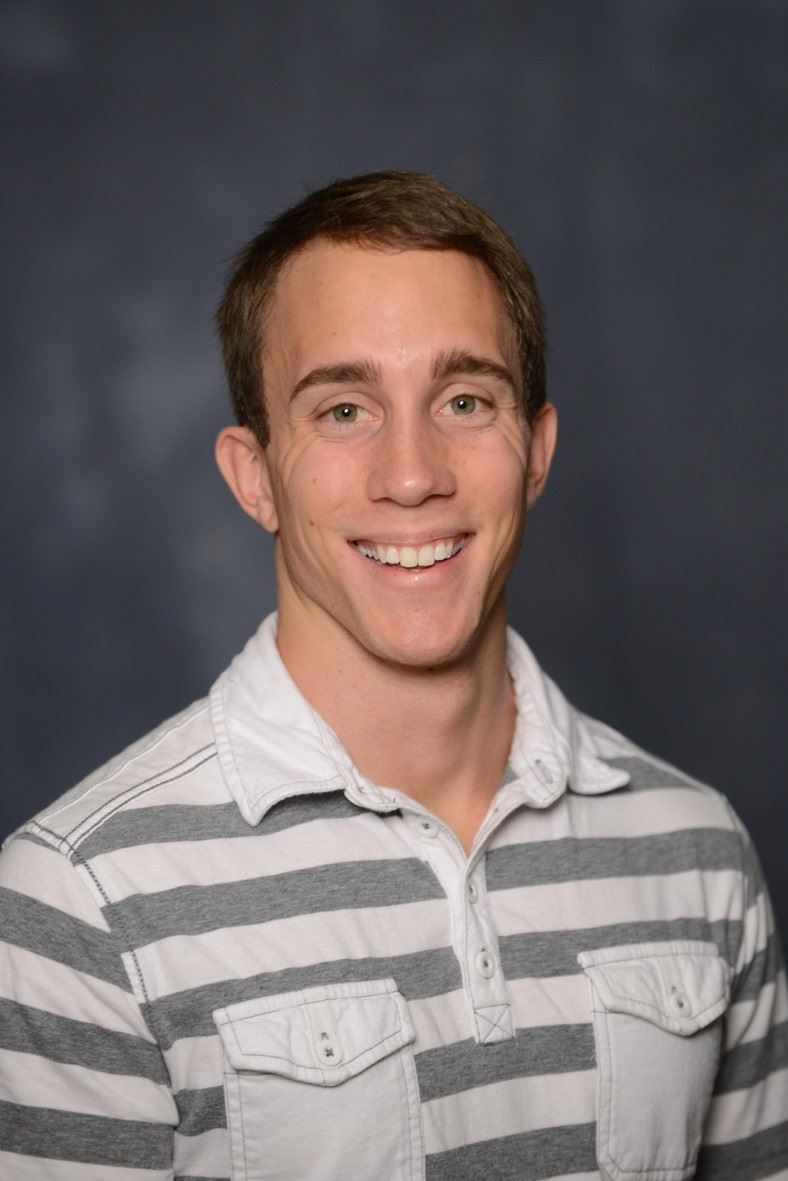 I became interested in nutrition through exploring science and cardiovascular health, in particular. At 17, I trained for triathlons, was on my high school track team, and worked out daily lifting weights and cycling. After months of intensive training and not eating enough calories to support my 4+ hours of daily exercise (I paid little attention to nutrition), I noticed changes in my cardiovascular health. A routine check-up revealed that I had a very low resting heart rate and very low blood pressure. Following cardiovascular testing, my resting heart rate was determined to be 38 beats per minute and as I slept, my heart rate would dive to 22 beats per minute. My resting blood pressure was 80/50 mm Hg and I would quickly become tired if I sat down for more than an hour working on homework. I was fascinated that I could alter my cardiovascular parameters through exercise. I later learned that inadequate nutrition may have played a major role in altering my cardiovascular health as well, something my doctors never thought to ask me.
As an undergraduate at FSU, I was initially an economics major and had plans to pursue a career in economics and US foreign relations. In my first semester I took an introductory food science course and found myself wanting to learn more about nutrition and science. Becoming more interested in science, cardiovascular health, and nutrition, I changed my major to dietetics and quickly realized it was a great decision. Aside from my nutrition courses, I learned about biochemistry, exercise, and anatomy all in which I learned to love. With my thesis, I was able to apply my dietetic and newly found science interests to research and I soon I realized that this was exactly what I wanted to do for the rest of my life.
You have been involved in cardiovascular research. Tell us about that experience and something you learned.
As an undergraduate at FSU, I was privileged to work with Dr. Arturo Figueroa, MD, PhD, on my undergraduate thesis which examined the effect of caffeine and L-citrulline supplementation on the cardiovascular system. Working in Dr. Figueroa's cardiovascular lab for three years, I became even more fascinated with the cardiovascular system and fell in love with research. My lab experience was the best experience I have had as a student. My undergraduate thesis taught me a great deal about myself and how amazing our cardiovascular systems truly are. I enjoyed the entire experience from designing my experiment to conducting research to writing manuscripts. My undergraduate research experience is one of my most cherished memories and helped me realize that pursuing a life in research and academics was right for me.
Through research I learned how sensitive our cardiovascular system is in response to a variety of stimuli. In the lab, not only did the blood pressure of the research participants (college students) increase with caffeine supplementation, their blood pressures also rose during exam weeks or if they were stressed with school work. To minimize stimulating changes in the various hemodynamic parameters we were observing, we would dim the lights in the lab and minimize talking. This experience taught me a great deal about the sensitivity of the cardiovascular system. Currently, my undergraduate research examining the effects of caffeine and L-citrulline supplementation on cardiovascular function in healthy males has been submitted for publication.
My Master's thesis research also includes examining the health of the cardiovascular system, taking a more basic science approach. I am using rat models to examine the effects of metabolic endotoxemia and the endocannabinoid system on insulin signaling and inflammation in liver and cardiovascular tissues. This study is supervised by Dr. Claire de La Serre, PhD (thesis advisor), and Dr. Nathan Jenkins, PhD (co-advisor), at UGA. I have learned how to work with rats and am learning a great deal about basic science research.
What other experiences have you had in nutrition?
My experiences in nutrition have included working in restaurants and in the school lunch setting. Growing up, my dad laid the foundation for my experience with food and nutrition. He was always in the kitchen cooking food and we would make a variety of foods together from scratch: pastas, pretzels, cheesecakes, and sausages. Little did I realize the impact these memories and experiences would have on my college education. As a teenager, I worked at restaurants and eventually my dad opened a restaurant. I worked as a food preparer, meat cutter, and baker. Recently I worked with the Smarter Lunchrooms Movement (SLM), a school lunch program created by Brian Wansink, PhD, Cornell University, and author of Mindless Eating. SLM is designed to help students make healthy food choices in school cafeterias. I worked in middle schools to make cafeterias more appealing and with lunchroom staff to promote healthy dietary habits of students.
What are your professional goals? Once you become a registered dietitian, what kind of work do you want to do?
After completing the MS/DI program at UGA, I want to pursue a doctoral degree or enter a MD/PhD program with a focus in cardiovascular physiology. I would like to research the responses of the cardiovascular system to acute and chronic dietary interventions and supplementation. After the completing my education, I would like to become a university professor and researcher. I want to help students engage in research and continue pursuing my own research. I feel that being credentialed as a registered dietitian will help me approach the nutritional aspects of my research with greater confidence and help me adequately assess the role of nutrition on cardiovascular outcomes.
Is there anything else you would like to share with other students?
Don't be afraid to dream big! Keep yourself inspired and be passionate about your education!
November 2014