Stephanie Nadeau Brust
MS, CPT, Dietetic Intern
Florida International University
Miami, FL
Stephanie Nadeau Brust
Tell us about yourself, education, your background, and your current interests.
I am a 29-year-old newlywed with a passion for health and wellness. Over six years ago I earned a Bachelor of Business Administration in Finance, but quickly found dissatisfaction with my chosen career path. I believe you are most successful when you love what you do, so I decided to make a switch. A desire to promote healthy living brought me back to school to advance my knowledge and earn the credentials required to fulfill my dream career. I recently graduated from Florida International University (FIU) with a Master of Science in Dietetics and Nutrition. I am now currently enrolled in their internship program, finishing in August, and anticipate attaining the Registered Dietitian Nutritionist (RDN) credential this year.
My interest in prevention and wellness has remained steadfast throughout my graduate studies. I think RDs and RDNs are well positioned to play a pivotal role in reducing the prevalence of obesity, and I intend to pursue an active role in empowering individuals to take control of their personal health.
How did you become interested in nutrition?
Participating in fitness competitions is what initially prompted my interest in nutrition. Seeking information on appropriate diets for performance and body composition resulted in a search that was inundated with conflicting messages and misinformation. Once I narrowed my focus to include only evidence-based recommendations, I applied the principles with great success. Armed with a fundamental understanding of nutrition, I quickly discovered an appetite for educating others about the importance of healthy eating habits, physical activity, and its associated health benefits.
You have been actively involved as a volunteer in the Academy's Kids Eat Right Campaign. Tell us about that experience and something you learned.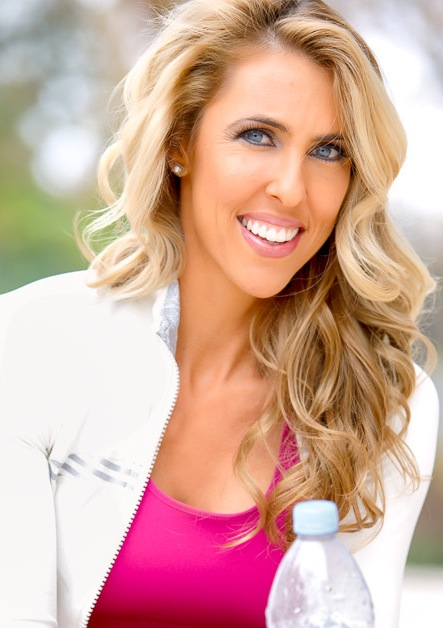 As a campaign member, you have access to toolkits on several topics that include supporting materials, which makes the preparation process a breeze. Participating in this campaign allows students to get involved with the Academy of Nutrition and Dietetics, which provides a great learning and professional experience, as well as personal gratification. It has been extremely rewarding because the Kids Eat Right Campaign aligns with my interest in prevention and provided an opportunity to share that with others.
Volunteering for this initiative forced me to step outside of my comfort zone. Although there are many ways to contribute, I chose to conduct small group presentations. I used to dread public speaking; however, becoming an engaging speaker is a talent I wish to master. The presentations have been a perfect platform to hone speaking skills. Another benefit was the professional development acquired through initiating collaboration with Miami Children's Hospital-Nicklaus Outpatient Center in Palm Beach Gardens, Florida. I was pleasantly surprised that soliciting their partnership was easier than expected, and they generously offered the use of their facility and provided event promotion to their patients.
A professionally applicable learning outcome was that parents often want to feed their kids healthfully. However, convenience often rules the decision making process. They need RD/RDNs to demonstrate that with a little creativity and preparation, healthy can be easy and fun!
How have your experiences working in the Palm Beach County Health Department shaped your interest in prevention and health promotion?
In the summer of 2013, I spent several months volunteering at the Health Department, more specifically within the Women Infant and Children Program (WIC). During my experience, I was exposed to the staggering prevalence of childhood obesity among early childhood (aged two to five years) participants. My chief role was program coordination and research for the Healthy Families Team, which was comprised of 38 WIC employee members. Through researching health promotion programs and strategizing the implementation of their 5210 Let's Go! initiative, I gained valuable insight into the necessity of behavior change for obesity prevention. The time spent with the Healthy Families Team confirmed my interest in prevention and propelled my aspiration to continue in that direction.
What are your professional goals? Once you become a registered dietitian, what kind of work do you want to do?
Working with individuals and families to prevent illness and chronic disease is at the top of my list. I would like to collaborate with medical, wellness, and fitness professionals to provide a multi-disciplinary approach. Eventually, I would like to become an author and keynote speaker to catalyze change by reaching a larger audience for greater impact.
Is there anything else you would like to share with other students?
With an increase in childhood obesity, I would like to share the idea that future RD/RDNs consider exploring prevention initiatives and health promotion. There is increased awareness on childhood obesity, and as the "nutrition experts," we should be leading the way to the solution!
11/25/13