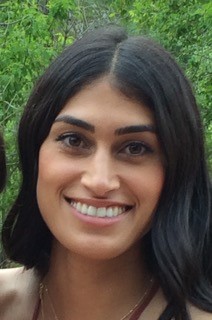 Nicole Alai
MS/Internship Program in Nutrition and Dietetics (M.S./IPND)
California State University
Long Beach, CA
Nicole Alai
Tell us about yourself, education, background, and current interests.
My name is Nicole. I just finished the DPD program at San Francisco State University and recently began an MS/DI program at Cal State Long Beach. I'm originally from Huntington Beach, California. In 2011, I completed my first bachelor's degree in Public Health at University of California Irvine where I was also a cross country and track and field athlete. I became a Certified Nursing Assistant (CNA) before I decided to apply to a DPD program. Actually, I had never heard of a registered dietitian until 3 years ago.
I decided to pursue a career as a registered dietitian because I enjoyed reading about nutrition in relation to sports performance. I've been an assistant cross country and track & field coach, on and off for four years, and I love every minute of it. It has been one of the most rewarding experiences, and I love seeing the athletes grow and develop into adults. I also worked for a cold-pressed juice company called Project Juice for 3 years educating customers on fruits and vegetables. When I started I realized that I loved talking about food and nutrition, so eventually I started contributing to Project Juice's blog by writing different nutrition and wellness articles. Lately, I've been trying to teach myself how to play the acoustic guitar, which has been hard but fun. I also spent most of my summer exploring every part of San Francisco including the restaurants, parks and trails.
How did you become interested in nutrition?
Two and half years ago, I hadn't even heard of a Registered Dietitian until a classmate in my physiology course told me that she was pursuing a career in that field. I was on track to be a nurse, but after completing a CNA program I quickly realized that being a nurse was not for me. So, I decided to take a break, and spend a year working as an assistant cross country & track coach, while also selling cold-press juice.
One of my friends had asked if had ever thought of being a Registered Dietitian, and I remembered a former classmate of mine who was in the process of applying to a coordinated program, and how excited she was to be a registered dietitian. Eventually, my friend convinced me that it might be a path to consider since I was currently working two jobs that were related to the nutrition field. He also reminded me of how much I had enjoyed the nutrition course I had taken for nursing. If nothing else, he said it was an opportunity to try something new. At that point I had nothing holding me back.
I really wanted to make a change, so I took a leap of faith and applied to a second bachelors program in dietetics at San Francisco State University. Soon after I found out that I was accepted into the program, and I was shocked but excited to start a new life in a bigger city pursuing something in the field that interested me. I began the program and quickly realized how much I really enjoyed learning about the macro and microscopic levels of nutrition. I had no idea about the profound effect dietitians have in the community, clinical and foodservice settings. It was all very enlightening. During my program, I met great friends and influential professors, and realized who I wanted to be and what I wanted to do with my life.
You have been involved in coaching Cross Country and Track & Field. Tell us about that experience and something you learned.
I love coaching because it's challenging and the athletes are always maturing and developing, so alterations need to be made to accommodate for those changes. Therefore, each year is always a little different with regards to the athlete and the training. I find being a coach to be extremely rewarding because you get to watch athletes challenge themselves and go through obstacles during the four years while they are in the program. I've learned that each athlete is different. As a coach I need to find what makes each one of them successful so that I am able to help them reach their goals for the season.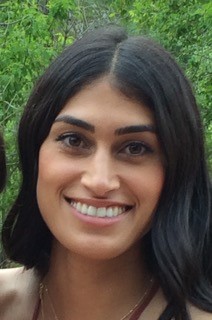 What other experiences have you had in nutrition?
I was a dietetic volunteer at the Veterans Affairs Medical Center (VAMC) in San Francisco where I documented each veteran's diet history and intake, medical and social history, psychosocial data and level of physical activity. While volunteering at the SFVAMC I worked for Project Juice where I educated customers on how to supplement their diet with fruit and vegetable juices. I also prepared meal plan options for customers, and wrote an article titled, "Five Facts that Will Keep You Cold Free" for the company's blog. I spent some time in the summer volunteering at the Orange County and San Francisco food bank sorting food and preparing boxes for families. When I started taking DPD classes at San Francisco State University I assisted my professor with her research examining the impact of nutrition and fitness on the reduction of risk factors associated with cardiovascular disease in overweight and obese youth. Furthermore, I interviewed participants in the study and gathered information regarding their dietary intakes, for submission into a food analysis software program.
What are your professional goals? Once you become a registered dietitian, what kind of work do you want to do?
Once I become a registered dietitian I want to be able to work with both students and athletes at the high school and college level, providing nutrition education and counseling. In ten years I want to pursue a doctorate degree in nutrition sciences, where I can complete research in either nutrigenomics or sports nutrition. After getting my doctoral degree I would like to spend time as a professor teaching the undergraduate DPD course, and eventually in 15-20 years I would like to become the director for a DPD or DI program.
Is there anything else you would like to share with other students?
I really enjoyed my DPD program at San Francisco State University because I was able to work with a great group of intelligent, hard-working students. The diverse group of faculty members within the dietetics program helped me realize my potential, and pushed me to be creative and challenge myself. I matured a lot while completing this program, and I've become so much more confident in myself. I'm extremely happy with whom I have become, and I'm ready to take on new roles and tasks that I never would have done two years ago.
December 2015