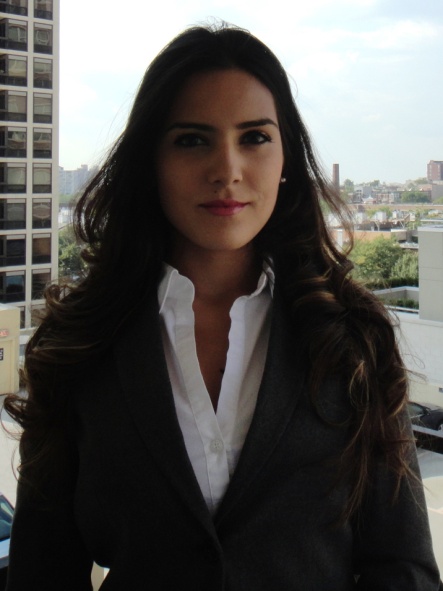 Livia Ly
Graduate Student, Nutrition
University of Illinois at Chicago
Chicago, IL
Website: http://livia.ly/
Livia Ly
Tell us about yourself, education, your background, and your current interests.
I am a dietitian trained in Brazil. I was born and raised in São Paulo and now live in Chicago with my husband, Kenny. I am a health enthusiast, a wellness activist, and a graduate student working on a master's degree in nutrition. I'm also an intern in nutrition communications and sports nutrition.
I am fluent in Portuguese and English, and currently maintain nutrition pages at many social media platforms with posts in both languages. I work as a consultant for nutrition translations from/to English/Portuguese. I also recently started writing articles as a guest blogger for the SD-USA subunit and for the website of the dietitian in nutrition communications for whom I work.
I am a member of several dietetic practice groups including SCAN, Dietitians in Business & Communications, and Nutrition Entrepreneurs. I am a sensitive person and enjoy helping others. A dedicated volunteer since 2008, I received an award in 2012 for outstanding contribution of community service. Also, in July 2013, I became a member of HonorSociety.org, an organization dedicated to recognition of student success, and to empowering students to achieve.
How did you become interested in nutrition?
Back when I was in middle-school, I enjoyed my biology classes. I always loved food, healthy food. When I was a teenager, I had the opportunity to constantly practice yoga, to learn how to dance and to exercise with professional trainers, each of which helped me become a health focused person. During my first year of high-school my school offered presentations from professionals in many different areas to help us decide on our future careers. I had the opportunity to listen to a dietitian, and I immediately fell in love with the profession. I wanted to help people be healthy and to know how to prevent diseases and promote health. I wanted to do this for a living.
You are a volunteer nutrition leader in an underserved community in Chicago. Tell us about that experience and something you have learned.
I am a volunteer leader at an underserved community in Chicago where I created an after-school nutrition education program for elementary students. This program, Cooking Adventures in Pilsen, started in May 2011 and finished in May 2012. Chicago Cares is the non-profit organization which includes this project in which I participate. The organization invited me again to start the project for this new school year. I accepted right away because I am emotionally attached by those kids. They learn so fast and are so curious about nutrition and healthy cooking. Most importantly, kids in the US, especially minority ones, have a very high prevalence of obesity, and many of them already have type 2 diabetes. I feel like I am obligated to help them prevent diseases and to have a better healthy life for their futures. This is an amazing opportunity not only to teach kids about healthy eating, but also to talk to their parents about cooking, produce purchasing and nutrition education. By the way, I always need volunteers to help me, so students can create their accounts on Chicago Cares and sign up to volunteer with me.
What other experiences have you had in nutrition?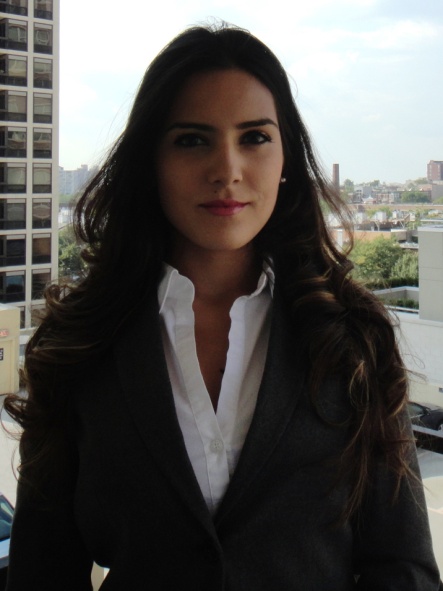 My practical experience in nutrition started in Sao Paulo with internships that I had in different areas, such as clinical nutrition, nutrition in public health, marketing in nutrition, sports nutrition, and foodservice management. When I moved to the US in 2008, I started volunteering with causes that I care about: children, education, environment, health, and poverty alleviation. Before the project, Cooking Adventures, I helped create another health & wellness program with foster-care teens within Chicago Cares. All these volunteering opportunities provided me a great experience working with nutrition in the US and understanding the needs by the population in Chicago. Then I worked as a weight management specialist at a gym. While in school, I worked for 1 year and a half in different areas and offices within the University of Illinois. I helped assess and consult college athletes with their nutrition requirements and I assisted in food and fitness research for Bridging the Gap, a nationally recognized program. I also helped with the management of patients with inborn errors of metabolism who were being treated through dietary intervention.
Currently, I help three dietitians in the areas of sports nutrition and nutrition communications with the development of their private practices. I volunteer for Chicago Cares, the Nutrition Entrepreneurs DPG and for the SD-USA subunit. I also constantly publish posts, videos and pins for my Pinterest, Facebook, Twitter, LinkedIn, Instagram and YouTube pages to spread information to the public about wellness and nutrition.
What are your professional goals? Once you become a registered dietitian, what kind of work do you want to do?
My long-term goals are to work in communications and with prevention, wellness and fitness. In the short-term, I want to earn an MS in nutrition, obtain national dietetic registration, gain related certifications, engage in public speaking, and continue working in different areas of nutrition that allow me to gain more practical experience. I believe that my background, training in public speaking, and nutrition degree from Brazil give me a unique perspective that allows me to bring diversity and fresh ideas that can benefit any position in the health field.
Is there anything else you would like to share with other students?
Be determined, persistent, ambitious, rigidly organized, efficient, and responsible. Be proactive and constantly focused on time management. Do more and always be you.