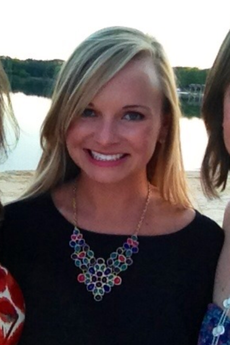 Kristina Comer
Graduate Student
Sports Nutrition at the
University of Colorado - Colorado Springs, CO
Kristina Comer
Tell us about yourself, education, background, and current interests.
I am currently at candidate for an MSc in Sports Nutrition at the University of Colorado at Colorado Springs (UCCS), where I will graduate later this year! I grew up in Georgia and received my BS in Dietetics and a Minor in Dance from the University of Georgia (UGA). I love ballet, running, yoga, hiking, and just completed my first full marathon! I love living in Colorado around the beautiful mountains, exploring new areas of the state, and am excited to move to Denver this summer to begin my Dietetic Internship at Children's Hospital Colorado, Aurora, CO.
How did you become interested in nutrition?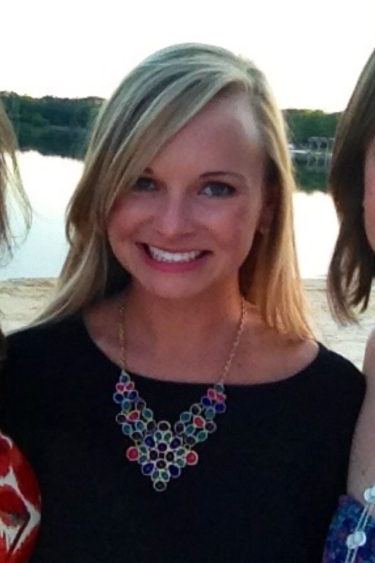 My initial interest in nutrition began when I was younger and involved in numerous sports and activities. Also my family played a huge role, being health enthusiasts. As an undergraduate, I started as a science major/ pre-vet student and worked as vet tech during my first 4 years. After changing to nutrition science, and continuing on the pre-vet track, I decided to pursue nutrition and dietetics as a career and changed my major to Dietetics, the DPD curriculum at UGA. Sports nutrition is my favorite area - I've always been involved! Classical ballet is my true passion as I have danced since I was 3 and still continue today! I've also been involved in softball, tennis, cheerleading, and ran track & cross country. A few things I did during undergrad at UGA were working as the dietitian's assistant for UGA's Food Services, being a Peer Nutrition Educator on campus, and volunteering with the sports nutrition department during footballs summer training camp.
You have experience conducting research involving U.S. Figure Skating athletes. Tell us about that.
I started taking figure skating classes when I moved to Colorado and was fortunate to help Nanna Meyer, PhD, RD, CSSD, with US Figure Skating's annual training camp, capturing data from the DXA scans of the skaters. That will be the focus of my research - bone health of U.S. Figure Skaters. It was pretty cool to meet all of the athletes last August and watch them compete through Nationals and then at the Winter Olympics in Sochi! I hope to continue to gain experience in aesthetics sports like dance, figure skating, and gymnastics but also other weight management sports. I like the extra challenge that these sports add because physique & appearance play such a significant role. I also enjoy the medical and science side of nutrition and am anxious to learn more about the clinical side of nutrition during my internship!
What other nutrition experiences have you had? What have you learned?
Most of my nutrition experience has been during graduate school since I changed my focus so late in the game. I currently work part-time in the diet office at Penrose Hospital and sometimes fill in as diet tech. Last summer I completed a summer externship at the Olympic Training Center in their food services, spending 150+ hours helping feed the athletes! I have also had the opportunity to help prepare a food event for US Speed Skating. Starting last fall, we teamed up with the University of Colorado (CU) Boulder, one of the few D1 schools lacking a sports dietitian. I have been going there often to help conduct nutrition consults with football and men's basketball as well as some grocery store tours and cooking demos at the local Safeway grocery store. I've worked with Jackie Berning, PhD, RD, CSSD at and other graduate students at UCCS on this and it has been a great experience! Several other smaller community, sports nutrition, and sustainability experiences have also been a part of my time here. Since Nanna is very interested in sustainability and the environmental aspect of growing and eating food, we do a lot of work involved with that! It is such an important part of our food system and we have had great resources in this program to learn more about it!
What is your connection to the Winter Olympics and the Sochi at UCCS Blog?
I helped to coordinate the "Sochi at UCCS" blog for Nanna, posting her journals and pictures while she was in Russia. During this time I also helped coordinate a few things on campus at UCCS related to the Olympics, it was a really fun experience! Students on campus were excited to read what Nanna had to say and we've really gotten a lot of publicity on it! We promoted the blog on campus through sharing Russian food and conducting presentations on "Food For Olympians". We also posted recipes and additional information along with Nanna's journals on the blog. The blog was linked on the article for the NPR interview Nanna did about sports nutrition while in Sochi. This story allowed the blog to get an international body of viewers from over 45 different countries!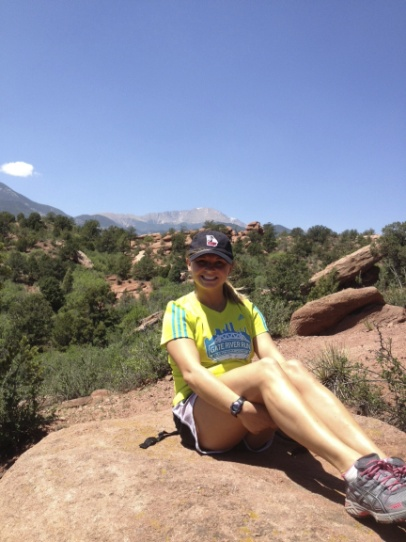 What are your professional goals? Once you become a registered dietitian, what kind of work do you want to do?
My goals are to complete my graduate degree and dietetic internship and become and RD, gain experience in a clinical and hospital setting, earn the Board Certification as a Specialist in Sports Dietetics (CSSD), and specialize in aesthetic sports and eating disorders. I am very interested in the Athletes in the Arts initiative from the American College of Sports Medicine and hope to see that continue to grow. I think that combing my love for the performing arts, science, and nutrition would be ideal!
Is there anything else you would like to share with other students?
I have found that getting as much experience as possible – in a variety of settings – is beneficial to entering this field. I think within that you can uncover what you are most passionate about because nutrition has numerous outlets. Initially, I found it difficult to get experience in sports nutrition, but during my graduate studies I have had SO many opportunities available to me. Having a "go-getter" spirit with an eagerness to learn is the best advice I can give to students wishing to pursue a career in sports nutrition. Because dietetics is always evolving, staying up to date with current trends, news, and research is so important and also what makes this field so much fun! I think health and nutrition will continue to grow – especially sports nutrition – and I'm excited to see where it takes me!
April 2014