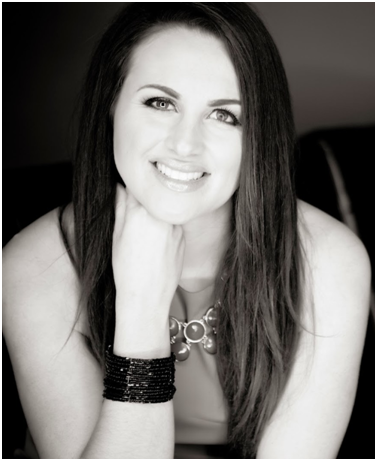 Jaren Soloff, BS
Dietetic Intern
Utah State University
Logan, UT
Jaren Soloff
Tell us yourself, education, your background, and your current interests.
I'm currently a dietetic intern with Utah State University, completing a distance education program. I completed my undergraduate training, earning my Bachelor of Science at San Diego State University. I've had a wide variety of experiences during my undergraduate in community, clinical, research and outpatient settings. My professional interests include eating disorders, prenatal and lactation nutrition and child feeding practices.
How did you become interested in nutrition?
I've known since the age of 14 that I wanted to work in nutrition, working with women particularly, but couldn't really point a finger on exactly where I was going. Networking, interning and personal life experiences have all shaped my interest and professional goals today.
My interest, both personally and professionally, is empowering women to find their intuitive eating voice. I believe that helping women overcome disordered eating/body preoccupation can create space so that they are free to explore and develop their unique, creative potential. I firmly believe in empowering women by providing them with evidence-based practices that support their innate ability to birth, breastfeed and nourish themselves and their children with confidence.
Who have your life experiences influenced your desire to focus on nutrition issues of women and children?
My experience as an adolescent with disordered eating and later as a young woman navigating pregnancy and breastfeeding and now as a mother balancing career and family have helped me see the wide variety of experiences women have. I want to work with women through the different life stages to help cultivate body trust and promote eating competence. I know that working with women who are free from body image and disordered eating will promote development of competent, intuitive eaters and, thus, ultimately help end the cycle of dieting/disordered eating and body shame in our culture. Maintaining a non-judgmental and safe space for women to share their relationship with food and body is at the center of my practice.
What or who have been major influences on you, especially regarding nutrition?
My training, while motivated by a desire to help others who have had similar experiences as mine, has been influenced for the better by the tenets of Health at Every Size ® and Intuitive Eating. The work of Ellyn Satter and courses I have taken in women's studies have been important influences on me.
What are your professional goals? Once you become a registered dietitian, what kind of work do you want to do?
I hope to integrate my knowledge of eating disorders, prenatal and lactation nutrition, as well as child feeding practices into a private practice. I'm an entrepreneur at heart and always love creating, so the thought of developing programs, classes and community programs gets me excited. I envision my practice as a place to lifelong learning and a space to train other dietitians and students in non-diet nutrition therapy. I also aspire to be an active advocate for maternal and child health policy and am committed to helping individuals receive the access to best health practice possible.
Is there anything else you would like to share with other students?
I want to emphasize how important it is to determine your interest in eating disorders/dietetics. Often, a clinician's own biases and personal experiences can interfere with the therapeutic process. It is crucial if you have experience with disordered eating/eating disorders to not only receive the personal therapy you might need but to also seek out professional mentors who will help you counsel clients without interference. I am very comfortable and authentic with how I was led to the field of eating disorders, but it's often not appropriate or therapeutic for sharing.