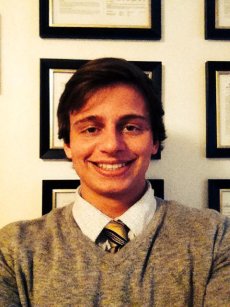 Gavin Van De Walle
Dietetic Student
Nutrition and Food Science
South Dakota State University
Brookings, SD
Gavin Van De Walle
Tell us about yourself, education, background, and current interests.
Currently I am a junior studying nutrition and food science with a specialization in dietetics at South Dakota State University (SDSU). In addition to the full time responsibilities as a student, I stay very active in the fitness industry. I am a current International Sports Science Association – Certified Fitness Trainer, a student member of the American College of Sports Medicine, and compete as a natural competitive bodybuilder in the North American Natural Bodybuilding Federation. This combination of nutrition and fitness experience has opened a variety of opportunities. I write articles and blogs for a variety of websites – including SCAN's Blog – focusing on fitness and sports nutrition. I also contribute to SDSU's student newspaper as a nutrition and fitness columnist.
How did you become interested in nutrition?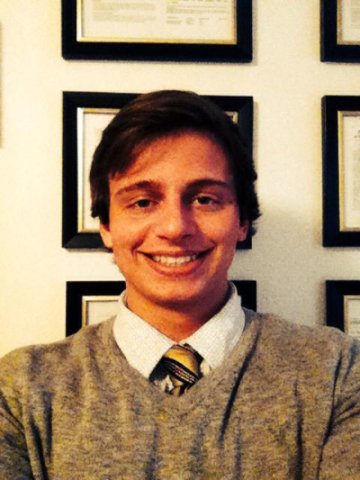 In my years of high school I dedicated my time to wrestling and bodybuilding. I learned the basics of nutrition and hydration through wrestling coaches and guidance on how to safely lose weight – meaning, don't starve yourself, use exercise and nutrition as your tool for weight loss. It was not until I graduated high school that my interest in nutrition sparked. Following wrestling, bodybuilding became a full time sport. I started reading muscle magazines and going to supplement store employees for advice on what supplements to take. Before you know it, my money was spent and I was headed home with an arm full of supplements. With all my attention focused on dietary supplements and little focus on food, I saw little if any results. With an empty wallet and discouraged results, I switched my focus to food. I researched "bodybuilding" foods which included: chicken breast, brown rice, sweet potatoes, steel cut oats, fruits, and vegetables to name a few. These foods soon became a staple to my diet and I quickly realized how important nutrition is for fueling and recovery. I started reading nutrition labels and before you know it, I was counting and manipulating my macronutrients based on the duration and intensity of my workouts. From there, I was instantly fascinated with nutrition and its correlation with sports performance, disease prevention, and overall well-being.
What are your processional goals? Once you become a registered dietitian, what kind of work do you want to do?
After becoming a registered dietitian I would like to gain valuable work experience working in a clinical setting while frequently volunteering my time. I would like to spend time working with middle school and high school student athletes. With this, I want to teach student athletes the role proper nutrition plays both in the classroom and on the field. Following several years practicing as an RD, I would then like to pursue earning Board Certification as a Specialist in Sports Dietetics (CSSD). With this credential I wish to help athletes succeed through proper nutrition. In the long term, I would like to write books on sports nutrition while driving home the point that there is no legal "magical" weight loss pill or muscle gainer, regardless of what daytime television personalities or magazine ads tout. Finally, I wish to share my leadership experience and become part of the Board of Directors for the Academy.
Is there anything else you would like to share with other students?
You never work a day in your life if you love what you do. With that being said, it is important to share and volunteer your nutrition knowledge. You can get involved in community nutrition, teach a nutrition class to elementary students, or simply volunteer your time to food drives. Not only will this help spread the importance of nutrition and its role in health but you will also gain priceless leadership experience that you can use your entire career. I also encourage you to give back to the Academy of Nutrition and Dietetics as you advance in your careers. There are endless opportunities to give back: you can become a spokesperson for the Academy, volunteer for various events like FNCE, or you can simply spread the importance of RDs in health care, sports performance, eating disorders, weight management, medical nutrition therapy – it's endless!
2/10/14