Catherine Beck
Department of Kinesiology
Body Composition and Metabolism Laboratory
Department of Kinesiology
University of Georgia,
Athens, GA
Catherine Beck
Tell us yourself, education, your background, and your current interests.
I am a second-year graduate student at the University of Georgia. I am a born and raised Georgia girl. I love lifting weights and pushing myself in the gym. I also love spending time with my two Greater Swiss mountain dogs. When I am not working out, researching and writing, or walking the dogs, I like to spend my time baking healthy versions of traditional desserts, exploring antique stores, or aimlessly wandering Target (don't we all?!).
I graduated in May, 2013 with a degree in Dietetics from the University of Georgia. After not matching to a dietetic internship I decided to pursue an advanced degree in Exercise Physiology. I have always had a passion for sports nutrition. After working with the University of Georgia (UGA) Sports Nutrition Department and the UGA football team under Jen Ketterly, MS, RD, CSSD, LD, I felt that this would be a great opportunity to broaden my knowledge in athletics and exercise.
I have developed a strong interest in nutrition optimization for muscle performance and strength, the role of protein in the diet, and diet quality among college-age and middle-age women as it relates to strength and longevity. I am also interested in the effects of long-term energy-restricted diets on metabolism. I will defend my Master's thesis in May, 2015 which examines dietary carbohydrate quantity and quality among college age women and relationships to metabolic syndrome risk factors.
How did you become interested in nutrition?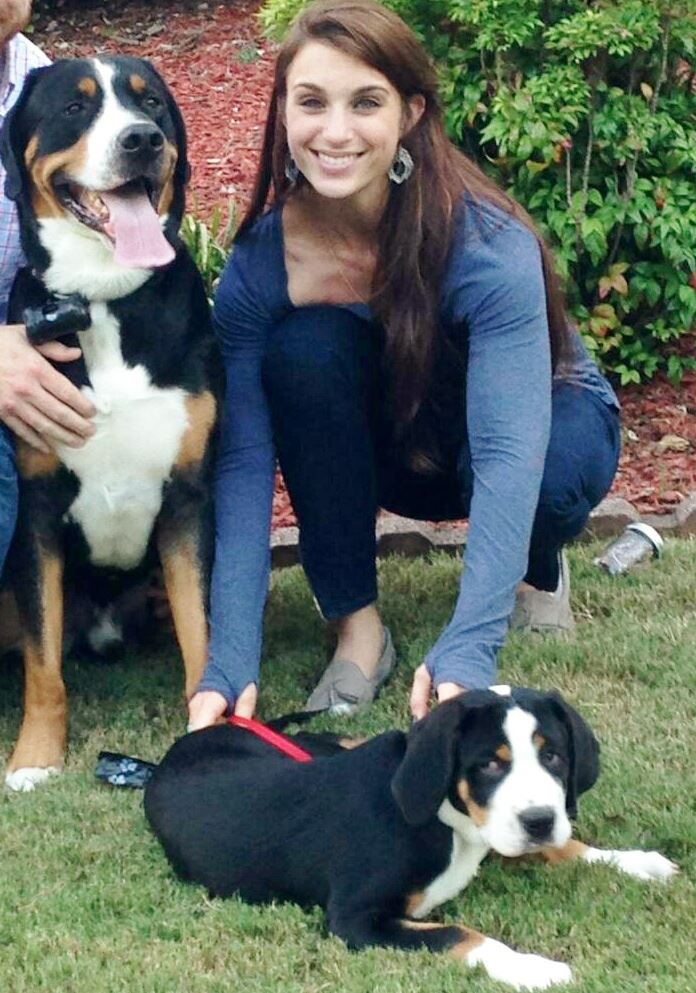 I have always found the world of nutrition interesting. However, it wasn't really until I began year-round swimming and weight lifting that I began to investigate the complexities and intricacies of food and nutrition. In my quest to gain muscle mass and strength, I began to seek out more information on how to properly fuel my body. Once I delved into this vast world, I was hooked! As I entered college and continued my education in Dietetics, my fascination with nutrition grew into the passion it is today.
You have been involved in research. Tell us about that experience and something you learned.
I am a research assistant in the Body Composition and Metabolism Lab at UGA under the guidance of Ellen M. Evans, PhD. I have participated in the coordination and completion of multiple randomized controlled trials examining the role of physical activity and nutrition for optimal body composition as it relates to health status, particularly in women. Many of our studies have encouraged participants to reach certain macronutrient percentages in their diets utilizing technology like MyFitnessPal to track their intake. I have assisted in this process, reviewing the diets of participants and discussing macronutrient goals with them.
I help in the administration of intervention trials by supervising exercise sessions, offering nutritional advice to participants, conducting various assessments including DXA scans, physical function tests, and functional movement screening (FMS).
Although I never envisioned myself participating in research and working in clinical interventions, I am incredibly thankful that I seized the opportunity to do so. I have had the opportunity to continue learning and growing while also speaking about food and nutrition with study participants. Not only have my experiences broadened my knowledge and skill set tremendously, but I have learned the importance of communicating effectively and efficiently with research participants. My first-hand involvement coordinating research visits and interventions within the lab have shown me that working with human subjects is challenging but also extremely rewarding. It has reassured me that a career in dietetics is the one for me.
What other experiences have you had in nutrition?
As I mentioned earlier, I spent a semester working under the guidance of Jen Ketterly, MS, RD, CSSD, LD and Maria Breen, MS, RD, LD in the Sports Nutrition department at UGA. These two women opened my eyes to the vast roles, responsibilities, and wealth of knowledge with which sports dietitians are tasked. I was given the opportunity to assist in team talks, nutrition education, and nutrition support. My time in the department was extremely educational and solidified my choice to pursue a career centered on sports nutrition.
I have also spent time working under a Diabetes Education Specialist at Athens Regional hospital. I observed my mentor work with in-patient and out-patient clients, and participated in diabetes education seminars and cooking classes. Working in the clinical realm of nutrition was a unique experience for which I am thankful.
What are your professional goals? Once you become a registered dietitian, what kind of work do you want to do?
After I complete my Master's degree I would like to obtain my RD credential and earn the Board Certification as a Specialist in Sports Dietetics (CSSD), specializing in strength sports. I think I would be happy in a variety of settings that involve work in dietetics; however my ultimate goal is to work closely with collegiate and/or professional athletes in an attempt to optimize their nutrition for performance. Combining my passion for nutrition, exercise physiology, and performance is my dream!
Is there anything else you would like to share with other students?
It is so important to seize opportunities you are presented with to be involved in new things. It never hurts to send an email asking for a chance to work with someone, shadow, or intern. The worst that can happen is that they tell you 'no." It may not seem like a certain topic or niche of nutrition is what you actually want to pursue as a career, but you will never know until you experience it. Even if the experience ends up telling you that that particular career path isn't for you, you still gained something from it.
When I initially found out that I failed to match to a DI after undergrad, I was distraught. However, the opportunities and experiences I have been afforded in graduate school have made me realize that the pursuit of further education was the best decision I could have made and has broadened my knowledge and experiences in dietetics tremendously. I am so excited to see where my education and skills will take me in the growing field of sports nutrition.
January 2015