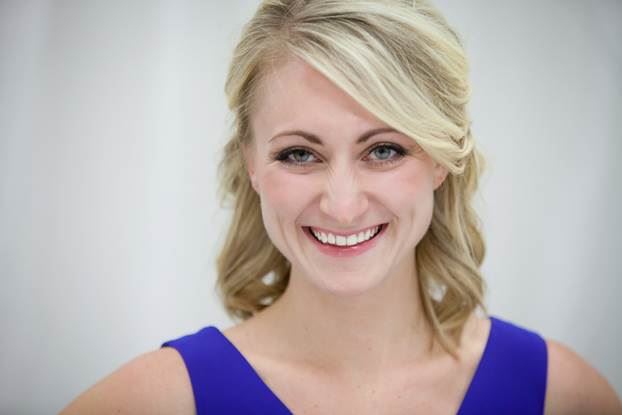 Angela Bruzina, B.M.E., NFPT-CPT
Dietetics Student, Sports Nutrition Emphasis
The University of Cincinnati
Cincinnati, OH
Angela Bruzina
Tell us yourself, education, your background, and your current interests.
Currently I am a sophomore Dietetics major with an emphasis in Sports Nutrition at The University of Cincinnati (UC). I plan to pursue a Masters in Nutrition at UC after I complete my dietetic internship in 2017. Originally from Cincinnati, I initially pursued a teaching degree in Cleveland but soon realized that nutrition was my real passion. I am a certified personal trainer, enjoy fitness as much as I love nutrition, and hope to incorporate both of those loves into my career. Besides being very busy with school, I like to craft (a lot), read, and have an adorable rescued kitten named Frankie.
How did you become interested in nutrition?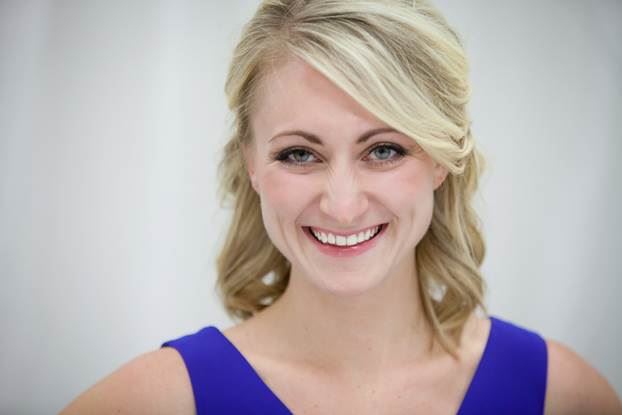 I originally chose the field of teaching as my career, but after a long year of teaching high school in a local school district, I realized that I wasn't as passionate about the career as I had thought. I have always been passionate about teaching, but I didn't know how to incorporate that into my career unless I was teaching in a school district. However, I have always been a "label-reader" and would take it upon myself to get educated about food. On top of that, information I posted to my blog contained healthy recipes and education about the food I was eating. After reevaluating my life goals and what I truly loved, I realized that I should have been in the field of nutrition all along, and that I could still be a teacher, just in a different way. That decision landed me at UC and I couldn't be happier.
You are a Certified Personal Trainer and a National Figure Competitor. Tell us about those experiences and something you learned.
I am certified by The National Federation of Professional Trainers. I train clients privately at the UC's Recreation Center, and also work with UC to implement wellness programs for their faculty and staff. Additionally, I am a Natural Figure Competitor under The National Physique Committee and have worked on training and conditioning myself for the sport. I choose to train myself for the sport instead of hiring a coach because I use the experience as a learning tool as both a trainer and a pre-service dietitian. This practice has taught me a wide array of skills involving the training and diet aspects of the sport. Now I feel like I have a solid approach to losing weight effectively and healthfully. The knowledge gained also helped me know more about the conditioning aspects of the sport.
What experiences have you had in nutrition?
I am the owner and creator of a blog, Wholeheartedly Healthy, where I generate posts with healthy recipes and food options. I enjoy creating recipes that can be modified for vegan, gluten-free, or vegetarian readers. I also like to post recipes that just taste good. I try to include an educational portion in my posts, too, so my readers can learn about the benefits of whole grains and make a healthy recipe to go along with whole grains. In addition to writing recipes and cooking often, I have had volunteer experience with dietitians at UC's Athletic Department and at a corporate wellness facility in Cincinnati. I also have worked with preschoolers teaching the importance of staying physically active and helping them decipher which foods are healthy choices.
What are your professional goals? Once you become a registered dietitian, what kind of work do you want to do?
Once I become a registered dietitian, I would like to continue my education in the Masters program at UC and ultimately conduct nutrition research. I have a very strong interest in research in the nutrition and exercise fields. I would love to model my thesis on a sports nutrition related topic. I also hope to obtain CSSD certification so that I am able to be a nationally certified sports dietitian. Upon finishing my Masters, an opportunity to continue my passion for fitness and nutrition as a sports dietitian for a sports team, either collegiate or professional, would be my ultimate dream.
Is there anything else you would like to share with other students?
Don't be afraid to step out of your comfort zone and reach for opportunities to learn. Some of my classmates are amazed at the amount of opportunities I have had related to our field, especially since I am only a sophomore. However, that is because I took initiative to find those opportunities. I researched places in my area that had nutrition related jobs or even dietitians who allowed me to volunteer and just learn from them. That thirst for knowledge is a great quality to have and will aid to your success in any field.
April 2015