Careers and Students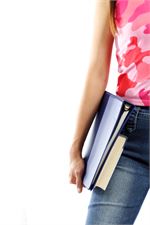 Student members are an essential group to our profession and are at the heart of what makes SCAN tick. Many of our events, programs, and activities would not be possible without the countless volunteer hours put in by dedicated student members. Mutually, SCAN offers many incentives to its student members. These include relevant academic and certificate information, peer-to-peer networking, mentoring, an annual Graduate Student Grant, a Student Award and free or discounted education materials on key topics. Above all SCAN leaders are committed to encouraging and leading students toward successful careers beyond graduation.
---
Career Tips
The Career Tip Sheets were developed by SCAN members who work in sports dietetics, wellness, cardiovascular health, and the prevention and treatment of disordered eating and eating disorders.
• RD Career Path: Sports Dietetics
• RD Career Path: Disordered Eating and Eating Disorders
• RD Career Path: Cardiovascular Disease
• RD Career Path: Wellness/Weight Management
Looking to find a SCAN Dietitian in these areas? Search here.
SCAN Dietetic Internship Award
The 2018-2019 SCAN Dietetic Internship Awards (fiscal year June 1-May 31) will be given out in the Spring of 2019. We will award 5 stipends of $500 to defray expenses associated with dietetic internships such as DICAS, D&D Digital Matching, application fees, tuition, and books.
Please complete the SCAN Dietetic Internship Award Instructions and Application Form and submit to SCAN at info@scandpg.org by Friday, January 18, 2019 by 5:00 p.m. CST. An online five-question reference evaluation from a previous faculty member will also be required, please reference the Instruction and Application Form.
Internship Advice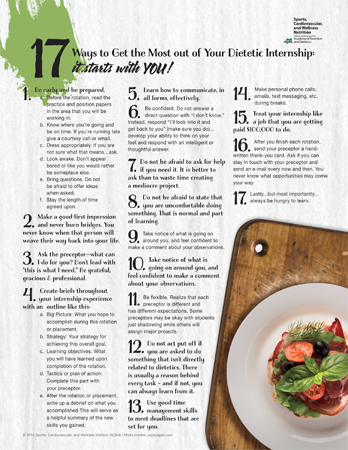 Career Information
For more career information, check the ADACareerLink section of the Academy of Nutrition and Dietetics website: www.eatright.org.

Online Continuing Professional Education
SCAN offers a variety of Continuing Professional Education (CPE) opportunities to both members and non-members of the Academy of Nutrition and Dietetics. Once you have completed the activity, you may take the required quiz online.

Sports Nutrition Education Programs
Looking for a
sports nutrition education program
? SCAN maintains an up-to-date list of BS, MS, PhD and online programs as well as dietetic internships that have a focus on sports nutrition. Access the list
here
.
For general information about becoming a registered dietitian (RD) or a dietetic technician (DTR), contact the Academy of Nutrition and Dietetics (formerly the American Dietetic Association) here.

Student Corner
Student Corner
features interviews with SCAN student members. If you would like share your experiences in sports nutrition, wellness, cardiovascular health, or disordered eating and eating disorders, contact the
Student Corner Coordinator
.
Latest Student Corner Interview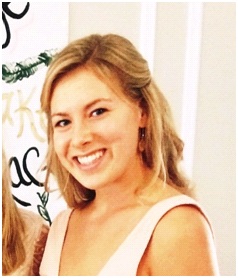 Kristen Bryk
DPD Program
School of Health and Rehabilitation Sciences
University of Pittsburgh
Pittsburgh, PA
My name is Kristen Bryk and I just finished my first semester of the Didactic Program in Dietetics at the University of Pittsburgh. I decided I wanted to study dietetics in my sophomore year of high school and was lucky enough to be accepted, with a freshman guarantee, into Pitt's amazing program. I worked hard through all of my prerequisite courses during my first two years at Pitt to earn a spot in the program. After the intense science courses of this past semester, I have already learned so much and cannot wait to keep working towards becoming a registered dietitian. I am also working towards a fitness minor, which has given me many opportunities to incorporate exercise with nutrition through the overlapping content of my courses. As far as experience in the field, I have been lucky enough to shadow and intern with dietitians over the past few summers and experience a variety of aspects of the profession. I really enjoyed my experiences and hope to work in the wellness aspect of dietetics with overweight patients as well as athletes.