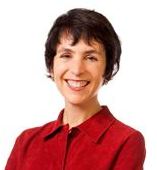 Leslie Bonci, MPH, RD, CSSD, LDN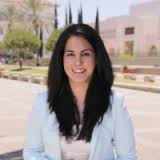 Shirin Hooshmand, PhD
Session & Lunch Sponsored by the California Dried Plum Board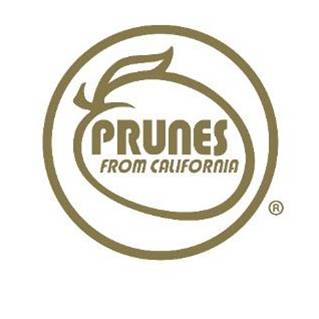 No Bones About It: Applying the Science Behind Prunes and Bone Health in Practice
Session Abstract
One in two women and one in four men age 50 or older will break a bone due to osteoporosis. Early prevention through diet and exercise is key – especially for populations like athletes and post-menopausal women. A growing body of evidence supports the connection between eating prunes and bone health. Clinical trials have shown prunes can improve bone mineral density and slow the rate of turnover in post-menopausal women. Researcher, Dr. Hooshmand, will discuss the latest findings, including how eating one serving of prunes per day may have positive effects on bone health, along with nutrients in prunes that promote better bones. Leading sports dietitian, Leslie Bonci, will provide delicious meal and snack ideas, offering easy ways to add more prunes to clients' diets. Her recipe demos will show attendees how to get even the most resistant professional athlete on a bone-building diet plan.
Learning Objectives
After attending this session, individuals will be able to:
Gain a comprehensive understanding of the current body of literature supporting the link between prunes and bone health.
Leave the session with an arsenal of practical culinary tips to help their patients and clients encorporate prunes into the diet.

Effectively translate scientific research outcomes to clients, patients, peers and the general public.
Presented By
Leslie Bonci, MPH,RD,CSSD, LDN
Leslie is a nutrition consultant for the Pittsburgh Pirates, Carnegie Mellon University athletics, the Toronto Blue Jays and Kansas City Chiefs, and is a sports nutrition consultant to the WNBA. She was the sports dietitian for the Pittsburgh Steelers for 24 years. She is the author of Sport Nutrition for Coaches and the American Dietetic Association Guide to Better Digestion and co-author of Run Your Butt Off, Walk Your Butt Off, the Active Calorie Diet and Bike Your Butt Off. She is also a blogger for Us News and World Report Eat + Run, and has a weekly television segment- The Winning Plate on KDKA-TV, Pittsburgh Today Live show. Leslie also has a weekly radio spot on KDKA-radio. Leslie is an adjunct instructor in the school of dental medicine at the University of Pittsburgh and lectures extensively at universities and corporations.
Shirin Hooshmand, PhD
Shirin Hooshmand, PhD, received her PhD from the Department of Nutrition, Food and Exercise Sciences at Florida State University where she studied the bone reversal effects of plants' bioactive compounds. She completed her post-doctoral training at Florida State University working in the area of nutrition, bone and cartilage. Her current research interests include bone and calcium metabolism, osteoporosis and osteoarthritis, and functional foods. She has served as an ad hoc reviewer for the USDA's small business innovation research (SBIR) grants for the Food Science and Nutrition program. She was an invited faculty for Interdisciplinary Symposium on Osteoporosis (ISO2014) organized by the National Osteoporosis Foundation. She has published 33 original articles in peer reviewed journals and presented more than 71 abstracts at national and international symposia. She has received the Graduate Women in Science (GWIS) fellowship and the Florida State University Graduate Research and Creativity Award.