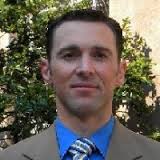 Carwyn Sharp, PhD,CSCS,*D
National Strength and Conditioning Association
Colorado Springs, Colorado
The National Strength and Conditioning Association: Overview and Opportunities
This session is being presented as an exchange between SCAN and NSCA.
Session Abstract
The goals of this presentation are to provide an overview of the NSCA's mission and membership demographics, in order to provide an understanding of how SCAN dietitians may be able to work with NSCA member strength and conditioning coaches, personal trainers, tactical strength and conditioning coaches/facilitators and researchers.
Learning Objectives
After attending this session, individuals will be able to:
Understand the mission of the National Strength and Conditioning Association.

Describe the NSCA's strength and conditioning Coaches, Personal Trainers, and Tactical strength and conditioning program objectives and membership demographics.
Explain the roles and needs of /for dieticians and nutritionists within each of the NSCA Coaches, Personal Trainers, and Tactical memberships.
Presented By:
Carwyn Sharp, PhD, CSCS*D
Dr. Carwyn Sharp is the Chief Science Officer (CSO) for the National Strength & Conditioning Association (NSCA), the worldwide authority on strength and conditioning with over 40,000 certified professionals. Dr. Sharp is an Exercise Physiologist (BS and MS), Sports Nutritionist (PhD), certified strength and conditioning specialist (CSCS) and USA Track and Field coach. Dr. Sharp has previously worked at NASA's Johnson Space Center as the Project Scientist for the Exercise Countermeasures, and as an Assistant Professor researching the roles of high intensity training and nutrition on recovery and performance. He is a recognized expert who has authored and co-authored numerous book chapters, scientific articles and abstracts, presented at international and national conferences, and been interviewed and quoted by publications such as Runners' World, Men's Fitness, Muscle&Fitness, MSN Healthy Living, and The New York Times.