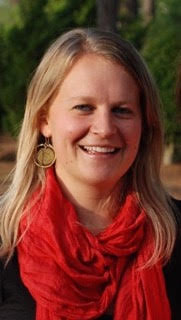 Elaine Glenny
Gut Microbiota And Nutrition: Implications For Treating Anorexia Nervosa
Session Abstract
Anorexia nervosa is a life-threatening illness characterized by extreme weight dysregulation that is associated with biochemical, metabolic and psychiatric disturbances. Furthermore, anorexia nervosa is a complex, biologically based disease whose etiology is thought to be influenced by an array of genetic and environmental factors. Despite decades of research, there is little evidence supporting the efficacy of current clinical renourishment practices. The trillions of microbes residing in our gastrointestinal tract, referred to as the intestinal microbiota, are an often overlooked but potentially important component worth targeting during clinical renourishment. The intestinal microbiota have been shown to significantly influence weight regulation, nutrient extraction and behavior, providing strong rationale to better understand how these gut microbes may be influencing key components of anorexia nervosa during clinical renourishment.
Learning Objectives
After attending this session, individuals will be able to:
Understand the role of intestinal microbiota in health and disease.
Understand the role of intestinal microbiota in nutrient metabolism.

Interpret microbiome data.
Presented By
Elaine Glenny
Elaine Glenny received her BS degree from Cornell University and is currently a doctoral student at the University of North Carolina-Chapel Hill in the Department of Nutrition. In between universities, she was a Fulbright Scholar in Malaysia. While at Cornell University, Elaine was introduced to the intestinal microbiota as a student researcher in the laboratory of Dr. Ruth Ley, an internationally recognized leader in the microbiome field. Now at UNC-CH, her research interests in Dr. Ian Carroll's laboratory at UNC are focused on better understanding how intestinal microbes impact host metabolism during the clinical refeeding process in patients with anorexia nervosa.