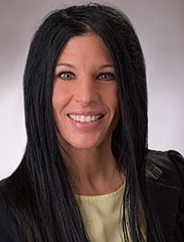 Heather Mangieri RDN, CSSD

A Play by Play: Helping Youth Athletes Put a Sports Nutrition Plan into Practice
Session Abstract
Youth athletes today face incredible demands to succeed, not only from coaches, trainers and peers but also from parents. For many developing athletes, putting the sports training plan together is the easy part; it is putting the plan into practice that is the challenge. Between school, work, homework, practice, training, competitions, social engagements and family obligations, figuring out how to eat right can be a challenge. This presentation will begin with a review the physical, physiological, and psychological development of the adolescent athlete, including how the developing teenage brain and body impacts their thoughts, actions and motivations. It will also review the extraordinary nutritional needs and social challenges that must be considered when putting a sports nutrition plan into place. The presentation will then dive discuss some of the common obstacles that prevent youth athletes and their families from putting the sports nutrition plan into practice, then provide practical pointers and guidance for helping to overcome those barriers.
Learning Objectives
After attending this session, individuals will be able to:
Recognize and understand the physical, physiological, and psychological development of the growing athlete and how they impact their thoughts, motivations, and nutritional considerations.

Understand the SPECIFIC day-to-day barriers that prevent youth athletes from putting a sports nutrition plan into place.
Acquire proven, practical pointers for breaking down the barriers youth athletes face, so they are prepared to put the sports nutrition plan into practice.
Presented By
Heather Mangieri, RDN, CSSD
Mangieri is a food and nutrition expert and is a board certified specialist in sports dietetics. She owns Nutrition CheckUp, a nutrition consulting practice located in Pittsburgh, Pennsylvania that specializes in sports nutrition, weight management, and disordered eating. In her practice, she provides nutritional guidance and expertise to casual exercisers and competitive athletes so they can maximize their training efforts to reach their fitness goals. For the past six years, Mangieri has served as a spokesperson for the Academy of Nutrition and Dietetics, helping translate science into practical messages that can be understood by the public. She frequently writes on sports nutrition and speaks to consumers and professionals on eating right when it matters most. Her first book, Fueling Youth Athletes, is due to be released in winter, 2016. Mangieri is on the leadership team for the Sports, Cardiovascular and Wellness Nutritionists Dietetic Practice.