2016 SCAN Awards & Nominations
CLICK HERE
to download the 2016 SCAN Award Nomination Criteria
CLICK HERE
to download the 2016 SCAN Award Nomination Application
All Nominations Due by: Friday, November 13, 2015, 5:00 PM CST
---
Excellence in Practice Award
Each year SCAN recognizes the outstanding practice of a SCAN member in one of SCAN's four practice areas (cardiovascular dietetics, wellness/health promotion, disordered eating, or sports dietetics). The practice area in which the award is given rotates each year based on the nominated candidates. A member may receive the award for efforts as an individual, part of a group, or part of an organization. Practice may include clinical practice, public health practice, consulting/corporate practice, program development, research, publication, education, or volunteer practice.
Achievement Award
Each year SCAN recognizes a SCAN practitioner who has played a significant role in the evolution of SCAN through both outstanding service to SCAN and professional accomplishments in the field.
Student Award
The SCAN Student Award recognizes a student member who has unmistakable commitment to at least one of SCAN's practice areas (nutrition for cardiovascular disease, wellness and weight management, disordered eating and eating disorders, or sports and physical performance), as evidenced by outstanding contribution to SCAN, extraordinary community service, and academic excellence. The award will be presented annually at the SCAN Symposium, unless no candidate is nominated or meets the award criteria in a given year.
Distinguished Ambassador Award
The purpose of the SCAN Distinguished Ambassador Award is to acknowledge and bestow an honorary award on a well-respected professional who has consistently advocated for and promoted the registered dietitian as the only food and nutrition expert. Eligible candidates would be non-RD professionals who hold a position of pre-eminence in their specific area of expertise such as education, business, industry, public policy, consumer relations, research, etc. The rationale for this award is to honor a professional who has consistently demonstrated excellence in promoting the expertise of registered dietitians to varied audiences in ways that we cannot do ourselves. This form of promotion is priceless and deserves commendation.
Distinguished Scholar Award
The SCAN Distinguished Scholar Award recognizes an individual who has made an outstanding contribution to research or the practice of dietetics as a result of continued commitment to scholarship.
2015 AWARD RECIPIENTS
Excellence in Practice: Jessica Setnick, MS, RD, CEDRD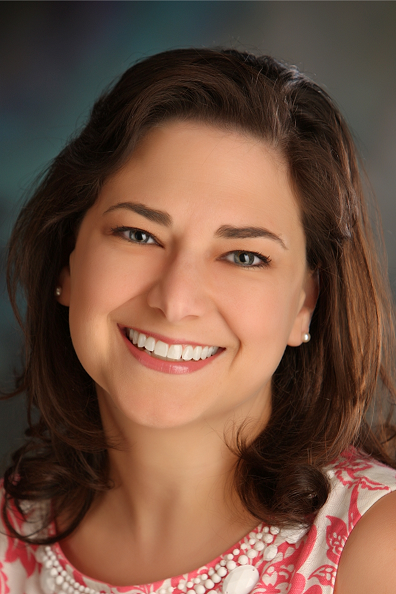 SCAN is proud to present the Excellence in Practice Award, which is one of SCAN's highest honors, to Jessica Setnick, MS, RD, CEDRD. Jessica has spent the past 17 years working with individuals with eating disorders and sharing the nutrition counseling strategies she developed through presentations and publications. Her work includes The Eating Disorders Clinical Pocket Guide, The American Dietetic Association Pocket Guide to Eating Disorders, The Eating Disorders Book of Hope and Healing, and Eating Disorders Boot Camp: Training Workshop for Professionals, each of which are known to dietitians around the globe.
In 2011, Jessica co-founded IFEDD, the International Federation of Eating Disorder Dietitians, with the mission of improving access to nutrition counseling and achieving insurance coverage for individuals with eating disorders. In 2013, Jessica created the first ever CEDRD Prep Class to prepare dietitians for certification as an Eating Disorder Specialist through the International Association of Eating Disorder Professionals. Based in Dallas, Texas, Jessica currently works as a Senior Fellow with Remuda Ranch Eating Disorder Treatment Center.
Achievement Award: Leslie J. Bonci , MPH, RD, CSSD, LDN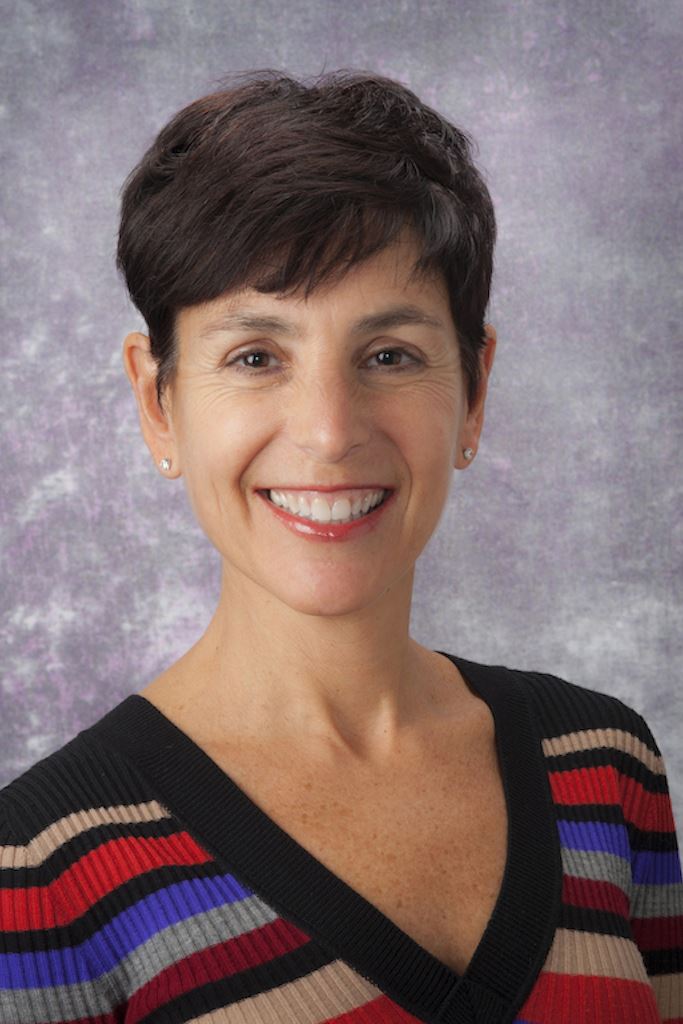 In conferring this year's Achievement Award, SCAN recognizes Leslie J. Bonci , MPH, RD, CSSD, LDN. Leslie is the director of sports medicine nutrition for the Center for Sports Medicine at the University of Pittsburgh Medical Center (UPMC). She is past chair of SCAN. She is the director of sports nutrition for the University of Pittsburgh's department of athletics, and is a nutrition consultant for the Pittsburgh Steelers, Pittsburgh Penguins, Pittsburgh Pirates, and the Toronto Blue Jays. In addition, she is the company nutritionist for the Pittsburgh Ballet Theatre.
Leslie is a consultant to the NCAA and has worked with elite athletes including Garrett Weber-Gale, Usain Bolt, Kelly Kuehne and Tara Lipinksi, and Hines Ward in his 2013 Ironman debut.
She is the author of the American Dietetic Association Guide to Better Digestion and Sport Nutrition for Coaches. She is the co-author of Run Your Butt Off ( 2012), Walk Your Butt Off (2013) The Active Calorie Diet (2011) , and Bike Your Butt Off (2014). She has contributed chapters to several sports medicine texts and the SCAN sports nutrition manual.
Leslie is an adjunct assistant instructor in pediatric dentistry at the University of Pittsburgh School of Dental Medicine and also serves on the faculty of Pitt's sports medicine fellowship training program.
Student Award: Jennifer Burris MS, RD, CSSD, CNSC, CSG, CDE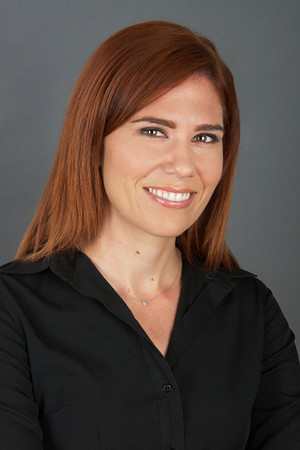 SCAN's Student Award recognizes Jennifer Burris MS, RD, CSSD, CNSC, CSG, CDE. Jennifer is a Registered Dietitian and Doctoral Candidate in Nutrition at New York University as part of Steinhardt School of Culture, Education, and Human Development in New York, NY. Jennifer received her undergraduate degree in Nutrition Science from University of Arizona in Tucson, AZ. She completed her dietetic internship and master's degree in Nutrition from California State Polytechnic University, Pomona. She started her dietetic career working as a clinical dietitian in the Burn Intensive Care Unit and Surgical Intensive Care Unit at University of California, Irvine and as a clinical dietitian specializing in long-term care for Dietitians of Orange County. She then went on to work with the Metabolic Disorders and Genetic Inborn Errors of Metabolism at Children's Hospital Orange County, California, and as a Sports Nutrition Consultant for the Santa Ana College Wellness Program in California.
Jennifer is board certified as a specialist in sports dietetics, nutrition support specialist clinician, specialist in gerontological nutrition and is a certified diabetes educator. Currently, her doctoral research specializes in the role of medical nutrition therapy in skin diseases, especially acne, and sports nutrition.
Past Excellence in Practice Award Recipients:
1997 Mary Dodds Spoon
1998 Denise Ferko-Adams
1999 Karin Kratina
2001 Melinda Manore
2002 Sondra Kronberg
2003 Susan Kundrat
2004 Brenda Davy
2005 Marilyn C. Holmes
2006 Nancy King
2007 Karen Balnicki Wetherall
2008 Nancy Clark
2009 Lisa Carlson
2010 Reba Sloan
2011 Karen Daigle
2012* Karen Collins, Alisa Krizan, Nanna L. Meyer, Eileen Myers
2013 Satya Jonnalagadda
2014 Tara Coghlin Dickson
2015 Jessica Setnick
*The practice area for this award rotates each year. However, in honor of SCAN's 30th anniversary, the award was given in each of SCAN's four practice areas in 2012.
Past Distinguished Ambassador Award Recipients:
2009 Dan Riley
2011 Patricia M. Babjak
Past Distinguished Scholar Award Recipients:
2007 Louise Burke
2008 Robert Murray
2011 Melinda Manore
Past Sports Dietetics-USA Meritorious Service Award Recipients:
2010 Suzanne Girard Eberle
Past Achievement Award Recipients:
1985 Merle Best
1986 Jean Storlie
1987 Marilyn Schorin
1988 Jackie Berning
1989 Penny Kris-Etherton
1990 Georgia Kostas
1991 Nema Frye
1992 Nancy Clark
1993 Dan Benardot
1994 Ellen Coleman
1995 Kristine Clark
1996 Lori Valencic
1997 Linda Zorn
1998 Nicki Zeidner
1999 Lynn Umbreit
2000 Karen Ross
2001 Ruth Carey
2002 Julie Burns
2003 Rita Johnson
2004 Marty Yadrick
2005 Karen R. Dolins
2006 Marie Dunford
2007 Michele Macedonio
2008 Chris Rosenbloom
2009 Nancy DiMarco and Patti Steinmuller
2010 Ingrid Skoog
2011 Roberta Anding
2013 Christina Scribner
2014 D. Enette Larson-Meyer
2015 Leslie J. Bonci
Past Student Award Recipients:
2013 Sara Shipley
2014 Lauren Kort
2015 Jennifer Burris