Nutrition Resources for Collegiate Athletes
The National Collegiate Athletic Association, Sports, Cardiovascular and Wellness Nutrition, and the Collegiate and Professional Sports Dietitians Association are partnering to provide nutrition information on the topic of health and safety for collegiate athletes, coaches, administrators and others thru the development of Fact Sheets, Articles and Webinars. Look for new resources on a continual basis.

The NCAA Sport Science Institute (SSI) is led by Chief Medical Officer, Dr. Brian Hainline, the NCAA Sport Science Institute's mission is to promote and develop safety, experience and wellness in college student-athletes, and to foster life-long physical and mental development.
SCAN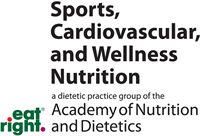 , Sports Cardiovascular and Wellness Nutrition, is the largest dietetic practice group of the Academy of Nutrition and Dietetics. SCAN's mission is to empower its 7,000+ members to be the nation's food and nutrition leaders through excellence and expertise in nutrition for sports and physical activity, cardiovascular health, wellness, and disordered eating and eating disorders.