Student Corner Interviews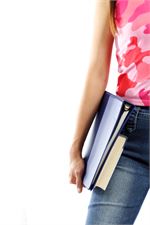 S CAN student corner interviews are an opportunity for students to share their nutrition interests, experiences, and goals in any of SCAN's areas: cardiovascular health, disordered eating and eating disorders, sports nutrition or wellness.
If you are a SCAN student member and have an experience you would like to share please contact our coordinator, Patti Steinmuller, MS, RD, CSSD. If accepted, Patti will contact you and arrange an email interview with you regarding your education, experience, goals for the future, and thoughts about dietetics as a career. You will be asked to submit your resume and a Web quality photo, if available. Become a student member of SCAN here.
Request a student interview:
Patti Steinmuller, MS, RD, CSSD
Student Corner Coordinator
Email: psteinmul@msn.com
---
Recent Interviews