Student Corner Interviews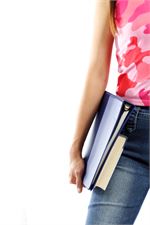 S CAN student corner interviews are an opportunity for students to share their nutrition interests, experiences, and goals in any of SCAN's areas: cardiovascular health, disordered eating and eating disorders, sports nutrition or wellness.
If you are a SCAN student member and have an experience you would like to share please contact our coordinator, Patti Steinmuller, MS, RD, CSSD. If accepted, Patti will contact you and arrange an email interview with you regarding your education, experience, goals for the future, and thoughts about dietetics as a career. You will be asked to submit your resume and a Web quality photo, if available. Become a student member of SCAN here.
Request a student interview:
Patti Steinmuller, MS, RD, CSSD
Student Corner Coordinator
Email: psteinmul@msn.com
---
Recent Interviews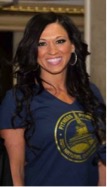 Jessica Isaacs
Dietetic Program
Purdue University
West Lafayette, IN
I am a non-traditional student (29-year-old mother and wife) in my junior year in the Dietetics Program at Purdue University. After high school I joined the Air Force where I spent 3 years before having my daughter and separating from the military. After leaving the Air Force, I started pursuing my degree with the intention of becoming a nurse—until I fell in love with nutrition.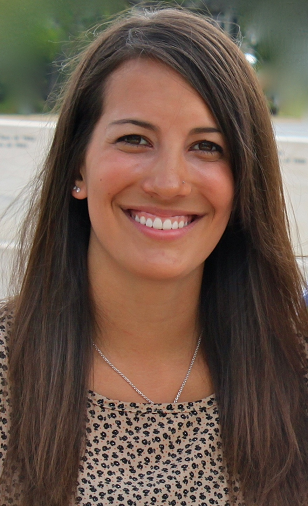 Bethany Noack, CSCS
Graduate Student and Dietetic Intern
Texas A&M University
College Station, TX
I am currently a loud and proud Fightin' Texas Aggie, having received my B.S. in Nutritional Sciences and Dietetics in May 2013 at Texas A&M University (TAMU). While nutrition is my first love, I knew I wanted to work with athletes and gain knowledge of exercise adaptations, leading me to the TAMU combined MS/DI program where I could work towards an M.S. in Kinesiology with an emphasis on Sports Physiology. I began graduate work in fall 2013 and additionally work in several different areas, all experiences that I have achieved by taking initiative and seeking opportunities outside of my undergraduate nutrition program.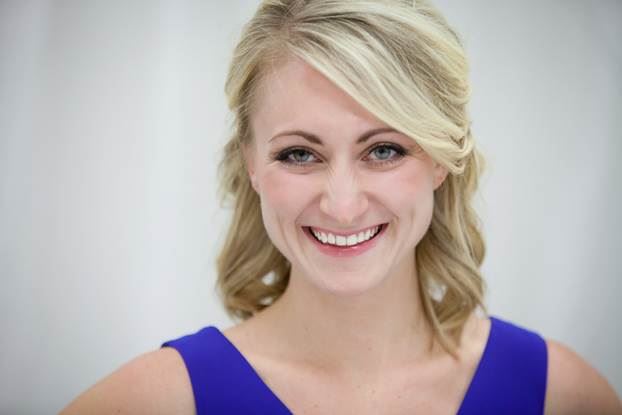 Angela Bruzina, B.M.E., NFPT-CPT
Dietetics Student, Sports Nutrition Emphasis
The University of Cincinnati
Cincinnati, OH
Currently I am a sophomore Dietetics major with an emphasis in Sports Nutrition at The University of Cincinnati (UC). I plan to pursue a Masters in Nutrition at UC after I complete my dietetic internship in 2017. Originally from Cincinnati, I initially pursued a teaching degree in Cleveland but soon realized that nutrition was my real passion. I am a certified personal trainer, enjoy fitness as much as I love nutrition, and hope to incorporate both of those loves into my career. Besides being very busy with school, I like to craft (a lot), read, and have an adorable rescued kitten named Frankie.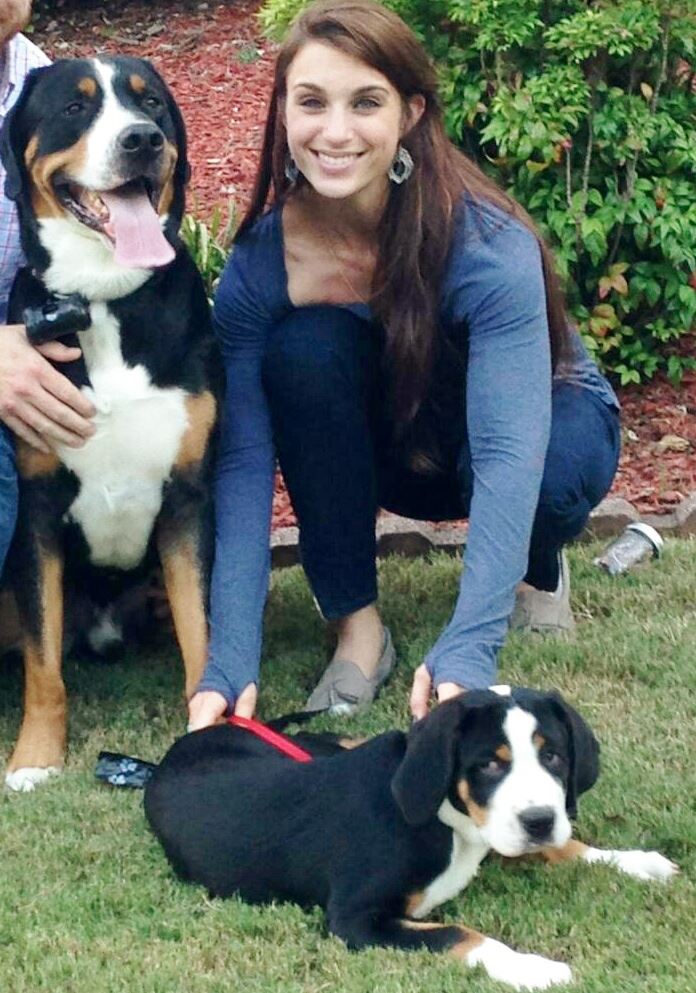 Catherine Beck
Department of Kinesiology
Body Composition and Metabolism Laboratory
Department of Kinesiology, University of Georgia
Athens, GA
I am a second-year graduate student at the University of Georgia. I am a born and raised Georgia girl. I love lifting weights and pushing myself in the gym. I also love spending time with my two Greater Swiss mountain dogs. When I am not working out, researching and writing, or walking the dogs, I like to spend my time baking healthy versions of traditional desserts, exploring antique stores, or aimlessly wandering Target (don't we all?!).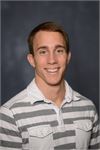 Zachary Grunewald
Graduate Student/ Dietetic Intern
Department of Foods & Nutrition University of Georgia
Athens, GA
I am a Master's student and dietetic intern at the University of Georgia (UGA). In spring 2014, I graduated with honors from Florida State University (FSU) with degrees in dietetics as well as food and nutrition. Through exploring nutrition and research at FSU, I found that the field of nutrition was great for me. I applied for combined MS/DI programs in 2014 and was accepted into the combined MS/DI at the UGA.

Nikki Nies
Dietetic Intern/Master's Student
Benedictine University
Lisle, IL
In May 2013, I graduated from Montclair State University in Montclair, NJ with a degree in Nutrition and Food Science with a Concentration in Dietetics. I recently moved to the greater Chicago area to complete the combined dietetic internship and Master's program at Benedictine University.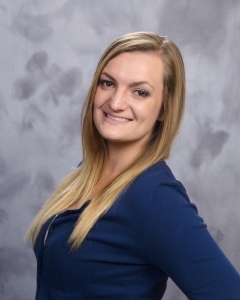 Kelly Sloan
Dietetics Student
University of Hawaiʻi at Mānoa
Honolulu, HI
I am a senior in the dietetics undergraduate program at the University of Hawaiʻi at Mānoa. I am a staff writer for the university newspaper, Ka Leo O Hawai'i and have my own food blog: www.kellyfoodparadise.com . I enjoy food, nutrition, hiking and writing. In my spare time I love to sing, play soccer and bake healthy goodies. I am from Long Beach, southern California, and I am excited to start the next chapter of my life next year when I apply for a dietetic internship or graduate school.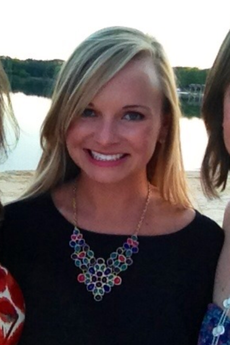 Kristina Comer
Graduate Student
Sports Nutrition at the
University of Colorado - Colorado Springs, CO
I am currently at candidate for an MSc in Sports Nutrition at the University of Colorado at Colorado Springs (UCCS), where I will graduate later this year! I grew up in Georgia and received my BS in Dietetics and a Minor in Dance from the University of Georgia (UGA). I love ballet, running, yoga, hiking, and just completed my first full marathon! I love living in Colorado around the beautiful mountains, exploring new areas of the state, and am excited to move to Denver this summer to begin my Dietetic Internship at Children's Hospital Colorado, Aurora, CO.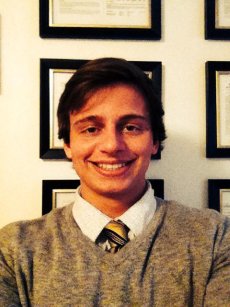 Gavin Van De Walle
Dietetic Student
Nutrition and Food Science
South Dakota State University
Brookings, SD
Currently I am a junior studying nutrition and food science with a specialization in dietetics at South Dakota State University (SDSU). In addition to the full time responsibilities as a student, I stay very active in the fitness industry. I am a current International Sports Science Association – Certified Fitness Trainer, a student member of the American College of Sports Medicine, and compete as a natural competitive bodybuilder in the North American Natural Bodybuilding Federation. This combination of nutrition and fitness experience has opened a variety of opportunities. I write articles and blogs for a variety of websites – including SCAN's Blog – focusing on fitness and sports nutrition. I also contribute to SDSU's student newspaper as a nutrition and fitness columnist.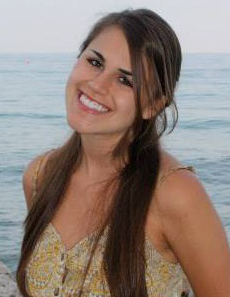 Alexandra Raymond
Senior, Dietetics Major
University of Maryland
College Park, MD
I am a senior dietetics major at the University of Maryland and am originally from New Jersey. Running is one of my favorite hobbies and I will run my second marathon, the Walt Disney World Marathon, January 2014, in Florida. I can't wait!
I intern at Rebecca Bitzer and Associates, a private practice dietitian's office in Maryland. I absolutely love it. I work closely with seven talented, intelligent, and determined registered dietitians (RDs) who have taught me so much! Currently, I am most interested in sports nutrition and eating disorders.

Stephanie Nadeau Brust
MS, CPT, Dietetic Intern
Florida International University
Miami, FL
I am a 29-year-old newlywed with a passion for health and wellness. Over six years ago I earned a Bachelor of Business Administration in Finance, but quickly found dissatisfaction with my chosen career path. I believe you are most successful when you love what you do, so I decided to make a switch. A desire to promote healthy living brought me back to school to advance my knowledge and earn the credentials required to fulfill my dream career. I recently graduated from Florida International University (FIU) with a Master of Science in Dietetics and Nutrition. I am now currently enrolled in their internship program, finishing in August, and anticipate attaining the Registered Dietitian Nutritionist (RDN) credential this year.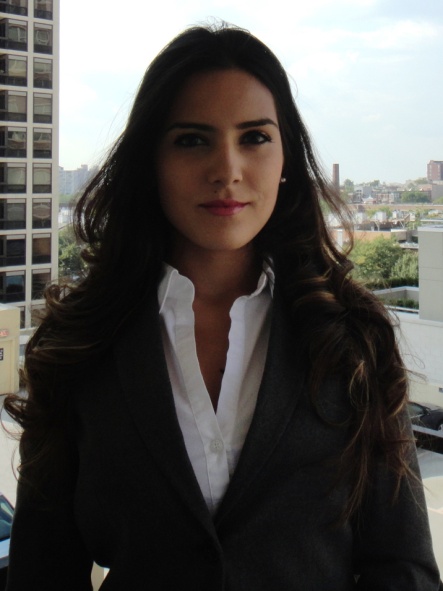 Livia Ly
Graduate Student, Nutrition
University of Illinois at Chicago
Chicago, IL
Website: http://livia.ly/
I am a dietitian trained in Brazil. I was born and raised in São Paulo and now live in Chicago with my husband, Kenny. I am a health enthusiast, a wellness activist, and a graduate student working on a master's degree in nutrition. I'm also an intern in nutrition communications and sports nutrition.

Oliver E. Lopez
Graduate Student,
Nutrition and Food Science
Hunter College, New York, NY
My name is Oliver Lopez and I have a BA in sociology. I am currently working on my BS-MS in Nutrition and Food Science at Hunter College in New York City. I'm interested in sports nutrition and in learning how eating the right foods can fuel better performance and recovery. I am currently wrestling for the New York Athletic Club where I compete in the Greco-Roman style of wrestling in national tournaments.

Christin Chan
MBA, Dietetics Undergraduate
Kansas State University's Distance Dietetics Program
Manhattan, KS
I am a non-traditional college student, looking for a career shift to become a Registered Dietitian (RD) after spending several years in another field. I have a BA in English Literature and Chinese from the University of Nevada, Las Vegas and a MBA with the University of Wisconsin, Whitewater. While working on my MBA, I studied abroad in the summer of 2007 in Madrid, Spain and have completed a travel study course in International Marketing in India during the spring of 2008. I am currently working on a BS in Dietetics at Kansas State University's Distance Dietetics program.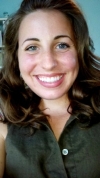 Christa Petersen
DTR, DPD Student
Montclair State University,
Montclair, NJ
I am a Dietetic Technician, Registered (DTR) with an Associate's Degree in Dietetic Technology. I'm currently a full-time student completing a Bachelor's degree from Montclair State University's Didactic Program in Dietetics (DPD) and am applying to dietetic internships for this fall. I am a student member of SCAN and enjoy reading the entire SCAN DPG website, and especially the many "how to tips" about RD career paths in weight management and sports dietetics.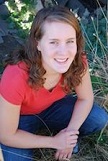 Rachelle Ausman
Student, Coordinated Program in Dietetics
University of Idaho
Academy of Nutrition and Dietetics Student Liaison
Eat Right Idaho Student Blog Coordinator
Hello everyone! My name is Rachelle Ausman. I am from the east side of Washington State, which is home to apples, huckleberries, steelhead trout and small towns. Even though I come from a small town, I have a big heart in helping others lead healthier lives through nutrition and wellness. This passion started early in my high school years, where I was able to help others as a swim team captain, a swimming lesson instructor, a 4-H nutrition presenter, and a Family, Career, and Consumer Science leader.
Kelsey Wallour
Nutrition Sciences
Baylor University
Waco, TX
I am currently a senior nutrition major at Baylor University in Waco, Texas set to graduate with a Bachelor of Science in Family and Consumer Sciences in early August. Only a few days later I will start orientation for the DI/MS program at University of Tennessee Knoxville, where Karen Wetherall, MS, RD, LDN, is the internship director. My faculty thesis advisor will be Hollie Raynor, PhD, RD, and in January 2013 I will begin serving as a graduate teaching assistant for one of Lauren Gellar's, PhD, RD, undergraduate nutrition courses.
Angela Luciani
Undergraduate Student
Nutrition Major
Drexel University
My name is Angela Luciani and I am 21 years of age. My hometown is York, PA. Presently, I am a junior at Drexel University studying Nutrition and Foods. Drexel offers a co-op program, which offers students the opportunity to spend 6 months out of the school year to gain on-the-job-experience in the student's area of interest. Currently, my co-op cycle runs from April 2012-September 2012. Outside of co-op and the traditional school setting, my other interests include: working out at the gym or running along boathouse row on the Schuylkill River, spending time with friends, and sorority sisters as well as attending various sporting events! In addition, I hold the position of social chair for my sorority Delta Phi Epsilon.