Careers and Students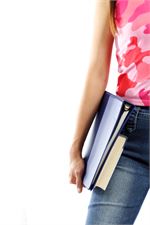 Student members are an essential group to our profession and are at the heart of what makes SCAN tick. Many of our events, programs, and activities would not be possible without the countless volunteer hours put in by dedicated student members. Mutually, SCAN offers many incentives to its student members. These include relevant academic and certificate information, peer-to-peer networking, mentoring, an annual Graduate Student Grant, a Student Award and free or discounted education materials on key topics. Above all SCAN leaders are committed to encouraging and leading students toward successful careers beyond graduation.
---
Career Tips
The Career Tip Sheets were developed by SCAN members who work in sports dietetics, wellness, cardiovascular health, and the prevention and treatment of disordered eating and eating disorders.
• Disordered Eating and Eating Disorders
Looking to find a SCAN Dietitian in these areas? Search here.

Internship Advice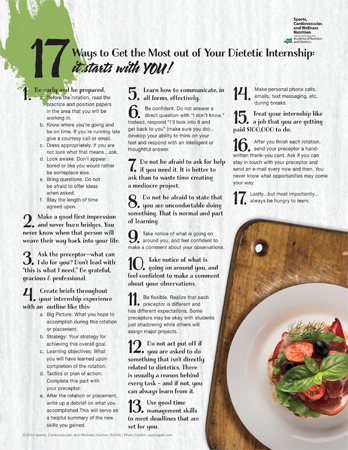 Career Information
For more career information, check the ADACareerLink section of the Academy of Nutrition and Dietetics website: www.eatright.org.

Online Continuing Professional Education
SCAN offers a variety of Continuing Professional Education (CPE) opportunities to both members and non-members of the Academy of Nutrition and Dietetics. Once you have completed the activity, you may take the required quiz online.

Sports Nutrition Education Programs
Looking for a
sports nutrition education program
? SCAN maintains an up-to-date list of BS, MS, PhD and online programs as well as dietetic internships that have a focus on sports nutrition. Access the list
here
.
For general information about becoming a registered dietitian (RD) or a dietetic technician (DTR), contact the Academy of Nutrition and Dietetics (formerly the American Dietetic Association) here.

Student Corner
Student Corner
features interviews with SCAN student members. If you would like share your experiences in sports nutrition, wellness, cardiovascular health, or disordered eating and eating disorders, contact the
Student Corner Coordinator
.
Latest Student Corner Interview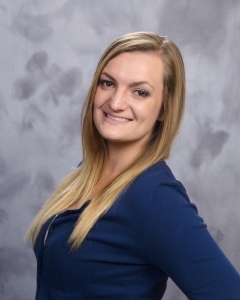 Kelly Sloan
Dietetics Student
University of Hawaiʻi at Mānoa
Honolulu, HI
I am a senior in the dietetics undergraduate program at the University of Hawaiʻi at Mānoa. I am a staff writer for the university newspaper, Ka Leo O Hawai'i and have my own food blog: www.kellyfoodparadise.com . I enjoy food, nutrition, hiking and writing. In my spare time I love to sing, play soccer and bake healthy goodies. I am from Long Beach, southern California, and I am excited to start the next chapter of my life next year when I apply for a dietetic internship or graduate school.